A DJ from London in
Stockholm

London-DJ is a DJ company with happy clients all over the Stockholm area. Working personally with people and simply delivering the best parties & events is what we like to do. Music and the best sound & light is what makes the project work, oh and a fantastic DJ with music YOU want!
About London-DJ.se
London-DJ was founded by Carl Tulumello – is a professional DJ from the UK.  Now living in Stockholm, DJ Carl has played for and entertained many events and parties in and around Stockholm and surrounding areas.  DJ Carl has been a professional disc jockey for over 15 years and comes with a wealth of knowledge.  Here at London-DJ, music knowledge is unrivaled playing British, Swedish and international music.  If you want Schlager Swedish themed music, no problem! Just because we are British it doesn't mean we cannot play all the Swedish music you want! The only difference you will notice is the DJ using the microphone in English which sounds great!  
About the music
To be a great DJ, you need to be very passionate about music. In the music library our head DJ from London, DJ Carl has in excess of 40,000 songs and these are easily accessed during every gig. Since playing for the Swedish market, we mix-up Swedish and international music from the 50's right up until today's best pop hits, dance, alternative, and everything else in-between. Most private parties whether a wedding or company will have guests of all ages and it is vital for the DJ to play for the general audience.
MUSIC IS AT THE HEART OF A GREAT PARTY
How we do things to ensure the best music is always played

Whilst using the original DJ kit; CD or vinyl decks and mixer there is some magic behind our professional and entertaining performance. We use Scratch Live which is vinyl or CD emulation software that operates exclusively with Serato hardware. This is where the fun takes place and the magic lets the DJ choose any song to instantly play.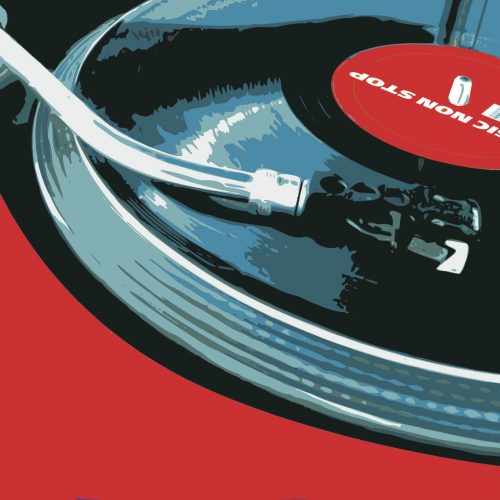 Playlists and Requests
We welcome playlists via Spotify, listed on a document or we can take requests on the night so you
can feel in comfort with our service. However, it is at the DJ's discretion whether the requested song should be played.  You can always be sure that someone will want a particular song that isn't very popular, or just too hard and offensive. We don't have any problem playing hard music but only if everyone else wants it too!  If you're paying good money for a reputable DJ, you're paying for their experience. The DJ can use playlists as a guideline but also to link to other songs that will keep the set alive. As long as the dance floor is rocking, we're happy!