A DJ from London in Stockholm

London-DJ is a DJ company with happy clients all over the Stockholm area. Working personally with people and simply delivering the best parties & events is what we like to do. Music and the best sound & light is what makes the project work, oh and a fantastic DJ with music YOU want!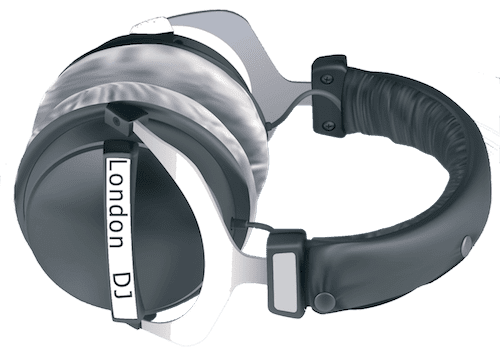 About Us - London-dj.se
London-DJ was founded by Carl Tulumello – is a professional DJ from the UK.  Now living in Stockholm, DJ Carl has played for and entertained many events and parties in and around Stockholm and surrounding areas.  DJ Carl has been a professional disc jockey for over 15 years and comes with a wealth of knowledge.  Here at London-DJ, music knowledge is unrivaled by playing British, Swedish, and international music.  If you want Schlager Swedish-themed music, no problem! Just because we are British it doesn't mean we cannot play all the Swedish music you want! The only difference you will notice is the DJ using the microphone in English which sounds great! 
Carl har varit en professionell DJ i över 14 år och kommer med en mängd erfarenheter och kunskap. Här på London-DJ, är musikkunskaperna oöverträffade och förutom musik från England spelar han även svensk och internationell musik. Så oavsett om du vill höra schlager, temamusik, eller de senaste hitsen som du känner igen från radion så kommer Carl att hitta det som du vill höra.
Carls bakgrund från London ger er det där unika och lilla extra! Förutom att han har fullständig koll på alla gamla svenska hits, kommer du även att märka att han är en DJ som gillar att använda mikrofonen för att få igång publiken.
The Music
To be a great DJ, you need to be very passionate about music. In the music library our head DJ from London, DJ Carl has in excess of 40,000 songs and these are easily accessed during every gig. Since playing for the Swedish market, we mix up Swedish and international music from the 50's right up until today's best pop hits, dance, alternative, and everything else in between. Most private parties whether a
wedding
or company will have guests of all ages and it is vital for the DJ to play for the general audience.
Taylor made for you
We make sure to tailor the music, sound, and lighting to suit you and your event perfectly. We welcome playlists via Spotify in advance as a guideline, and we sit down together to plan the style and genre for the evening. The important thing is that you feel confident, secure, and comfortable with our service. Here, you're paying for an experienced, knowledgeable, and dedicated DJ who ensures your evening is unforgettable. As long as the dance floor is rocking, we're happy!
How we do things to ensure the best music is always played 

Whilst using the original DJ kit; CD or vinyl decks and mixer there is some magic behind our professional and entertaining performance. We use Scratch Live which is vinyl or CD emulation software that operates exclusively with Serato hardware. This is where the fun takes place and the magic lets the DJ choose any song to instantly play.
Company History
London-DJ was founded in London in 2007 and since then, we have hosted countless parties in the city. Over the years, we have performed at various prestigious venues, ranging from hotels to nightclubs, bars, and venues.
Since our relocation to Stockholm in 2012, Carl "London DJ" has successfully accumulated an impressive portfolio of high-profile events, including engagements at Stockholms Slott, Junibacken, Teaterskeppet, Djurönäset, Hotell Norrtull och Radisson Hotel, to name a few.rskeppet, Djurönäset, Hotell Norrtull och Radison Hotel för att nämna några.
We have many satisfied and returning customers who consistently choose our professional service.
We guarantee your satisfaction with London-DJ.