Wedding Tips
Over 50 Creative Unique Wedding Tips to Distinguish Your Wedding
Creating a stunning wedding style that truly reflects your vision begins with narrowing down the style and theme that is perfect for your desired day. With a myriad of gorgeous wedding ideas available, we're excited to share some of the most captivating and delightful to help you plan your special day. From unique wedding ceremony concepts and delicious food inspirations to imaginative reception ideas, our collection has something to offer every taste.
Take a moment to imagine the atmosphere and feelings you desire for your wedding day. Then dive into our amazing list to discover the wedding tips that resonate with your vision.
Wedding Tips for 2023/2024
Handmade Paper
When it comes to unique wedding ideas, this one takes the cake. Or, rather the invite! Bring a touch of craftsmanship and historical charm to your special day by opting for invitations designed from handmade paper. The use of this medium will not only add an artistic flair to your wedding invitations but also instill an element of romantic sophistication. Each piece basks in its own individuality, making each invite as special as the person receiving it.
Proffstips: För att göra ditt wedding framstående, överväg att omfamna ett miljövänligt tema. Tänk dig att ha ett helt grönt bröllop med hållbara inslag som återvunnet handgjort papper som är helt träfritt. Att välja ett bröllop som ger tillbaka kan vara det perfekta sättet att kickstarta er livslånga resa tillsammans. Och låt oss inte glömma den charmiga och distinkta touchen av miljövänligt papper som lägger till det lilla extra.
Cocktail Tower
Injicera lite kul i din bröllopsmottagning med dessa coola cocktailtorn – ett säkert sätt att öka feststämningen. Oavsett om du har en elegant bardel eller inte kan detta vara en riktig publikfavorit på din party.
Think of the tower as a tiered fountain, but instead of water, it's flowing with your chosen cocktail concoction. Go all out with a champagne-infused tower brimming with bubbles, or maybe a vibrant red sangria tower, perfect for a summer evening. Even a gin and tonic tower for the gin lovers who enjoy a bit of bubbly. It's a great icebreaker that adds a dose of fun into your event and guarantees a memorable experience.
Beads, Beads, Beads
When it comes to adding that extra sparkle to your special event, nothing serves the purpose better than beads. Think about the glimmering candlelight dancing off a color-coordinated bead curtain or strands of beads hanging from chandeliers. They add a whimsical and ethereal aura that captivates the entire setting.
Incorporate them in your decor theme by sprinkling beaded centerpieces on your tables, draping bead garlands over your chairs, or even enchanting your guests with a grand beaded entrance. From beaded napkin holders to flashy beaded props for a fun photo booth; the possibilities are as endless as your creativity. The beauty of using beads is that they can be customized to blend with any event, whether it's rustic, glamorous, or bohemian-styled. Your event will truly shine with the addition of these tiny but impactful elements.
Hollywood Curls
Reviving the golden era charm with a dash of modern chic style, this graceful hairstyle is making a serious comeback in the fashion circuit. The elegance of loose waves tumbling down one shoulder captures the essence of classic beauty, simultaneously presenting a picture of edgy sophistication. Known for its timeless appeal, this retro-inspired look is now the talk of the town, helping you evoke Old Hollywood glamour, right there in the middle of the party.
From red carpets to thematic wedding receptions, everyone seems to be falling for this beautiful hairdo. They're not just chic but also very versatile, making them suitable for any occasion. Have an evening cocktail party or an upscale formal event? Amp up your ensemble and make a daring style statement with these soft waves caressing your face. So, get ready to dazzle as you recreate the charm of a bygone era with these stunning curls. No formal attire can be complete without them.
Unconventional Guest Book
In most weddings, guest books are one of those age-old traditions that everyone seems to uphold. Yet, these can often turn into a dull, forgettable afterthought, gathering dust on a bookshelf somewhere once the big day is over. Well, it's about time we put a fresh, modern spin on it, hence the rise of the unconventional guest book.
Think about it, why not a Polaroid photo album where guests can snap a picture of themselves having fun at your wedding, then place it in the album along with their warm wishes for your future? Or how about a customized jigsaw puzzle where every guest pens their message on a jigsaw piece? Once assembled, it makes a fantastic wall display and a great conversation starter for future house guests. These new ideas invite creativity and interaction from your guests, transforming the once-dull tradition into a beautiful keepsake. It's time to step outside the box and make it extraordinary with this new wave dubbed the unconventional guest book.
Live Wall Decoration
Transform any venue from ordinary to extraordinary with live wall decoration, truly an aesthetic delight. This trend breathes life into event decor, not only visually appealing but also environmentally friendly. Consider introducing lush green wreaths, vines, and ferns for that fresh and vibrant atmosphere, or go bold with the dramatic contrast of beautiful dark leaves. The creative possibilities are limitless!
Stir in the interactive element by incorporating a vertical garden. This allows guests to immerse themselves in the cascading greenery, perhaps even picking a sprig or two as a keepsake of the occasion. Tying in herbs or floral elements could also be a fragrant treat for the senses. The beauty of live wall decoration is in its fleeting nature, each event owning its unique beauty and freshness, becoming a moment in time to treasure. Embrace the liveliness of this trend and watch the whole room come alive.
Simple and Stylish Invitations
In setting the tone for any event, the invitations play a pivotal role. With a drift towards minimalistic design, event hosts have been choosing simplistic yet elegant styles for their invitations. Featuring clean lines, and clear, crisp fonts, each invitation exudes an aura of sophistication without appearing overbearing. Timeless black and white palettes are highly favored, yet the usage of metallic foilings such as gold or silver can also add an extra dash of glam.
Moreover, the personal touch is not to be underestimated. Taking the time to handwrite each invitation or including a personal note instantly adds warmth to any standard invitation suite. The rise of DIY, or 'Do-It-Yourself', invitations has seen brides and event hosts alike, exploring their creativity, opting for handmade paper and unique embellishments. This personalization portrays a purposeful blend of character and grace, cultivating a sense of anticipation and excitement for the upcoming event.
Floral Flexibility in Motion
Flowers are the heart of any event décor. They not only bring vibrancy and life to the atmosphere but also can be customized according to the event's theme or motif. When it comes to the concept of 'Floral Flexibility in Motion', it takes your regular floral decoration to an entirely new level. This innovative design approach introduces a dynamic element, ensuring that your decorations are not static and add an element of surprise and delight for your guests.
Imagine walking into an event where the blooms are cascading from chandeliers in a gentle sway or where a wave of roses and lilies move seamlessly across a wall, all the while creating a breathtaking series of patterns. The ability to have your flower arrangements appear to be in motion can transform a common event space into an enchanting floral wonderland. This strategy not only impresses your guests but also creates captivating, multi-sensory experiences that will be remembered for a long time.
Navigate the Wedding with a Map
Lämna inte dina gäster gissande! Hjälp dem att hitta till alla de fantastiska ögonblick som ni har planerat för ert bröllop genom att ge dem en bröllopskarta. Tack vare problemfria online-tryckningstjänster kan du snabbt skapa en bröllopskarta som passar din stil och budget.
A wedding map is not just about function, but it's also about fashion. Whip up some fun and excitement by incorporating cute landmarks, fun icons, or even elements from your love story into the design. Plus, these maps can double as a memorable keepsake for everyone who joins you on your special day - a trip down memory lane every time they glance at the charming, personalized map.
Potted Flowers
Bright colors and stunning blooms are all you need to set the right tone for your big day. They do not only have the power to transform the dullest of spaces into a vibrant area, but they subtly add to the elegance and charm of the ceremony. However, an often overlooked gem of wedding decor is the strategic use of potted flowers.
With an exceptional ability to blend in with any wedding theme, potted plants lend a fresh look and feel to the overall ensemble. They can be strategically placed to guide guests, fill empty spaces, or simply used as centerpieces. This creative yet eco-friendly decoration can potentially serve as memorable wedding favors, something guests can take home and nurture. With their unique appeal and practical utility, potted flowers surely provide a diverse palette of decor possibilities.
Revive Vintage Treasures
Sprucing up the wedding décor with a vintage touch can give your celebration a unique charm. Think of adding old-world allure with retro items that enhance the aesthetics of your event while doubling up as conversation starters. From antique furniture to distressed accents, the possibilities are endless. A classic typewriter, to record good wishes, swanky bird cages repurposed as cardholders, or traditional trunks employed as display units for the cake, can add a nostalgic touch that's unforgettable.
Roll back the years by graciously employing grandma's vintage lace or using lovingly restored mason jars for the beverages. Let every element of your wedding resonate with the soulfulness of the bygone era. An antique gramophone can amp up the atmosphere, or what about using old hardcover books for a tastefully designed centerpiece? Whether it's adding sepia-toned photographs or using vintage suitcases for the gift table, each detail gets filled with time-honored charm and elegance. This beautiful fusion of the past and present creates standout moments, making your wedding an affair to remember.
Spice Up Your Wedding With Fantastic Entertainment
Looking to add that extra sparkle to your big day? Hang in there because I have some really cool wedding entertainment ideas that will make your wedding unforgettable. And guess what? You have tons of options to choose from, so get ready to impress your guests with these amazing choices.
Fire Show Entertainment
If you thought your wedding couldn't get any hotter, think again! Adding a fire show to your special day can not only light up the night but also create a memorable experience for you and your guests. Imagine having skilled performers deliver a breathtaking display of talent and coordination, juggling with fire while captivating your audience. Certainly, it's not for the faint of heart, but it's a spectacle that will make your wedding instantly unforgettable.
Gathering around to watch the entrancing dance of flames can be both mesmerizing and romantic. It's a perfect way to add excitement to the reception, offering an element of surprise that will keep your friends and family talking for years. Captured in photos, it creates a stunning visual effect that enhances the joyous atmosphere.
Indeed, the fire show isn't just an excellent form of entertainment. It's a spectacle that brings a spark of magic to your extraordinary day.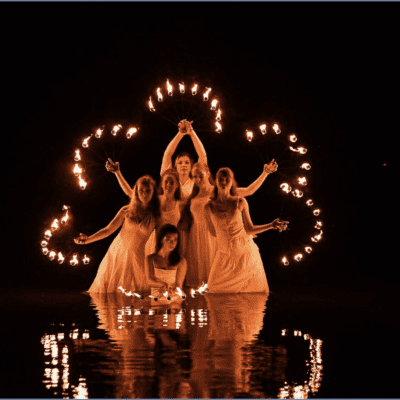 Personalized Live Music
Incorporating personalized tunes into your wedding celebration can transform an otherwise standard event into a wholly memorable affair. This has become a popular trend among modern couples after crafting an unforgettable experience for their guests.
Live bands offer an element of intimacy that recorded music lacks, exuding a magnetic energy that inevitably gets your guests shifting in their seats, tapping their feet or even hitting the dance floor.
The beauty of this approach lies in the fact that it can be tailored to your exact preferences - your choice of genre, tempo, and even the specific songs to be played. A number of musicians go above and beyond, offering to learn and perform personalized renditions of your favorite songs, or even compose a unique piece solely for your big day.
The beauty of this approach lies in the fact that it can be DJ to your exact preferences - your choice of genre, tempo, and even the specific songs to be played. A number of musicians go above and beyond, offering to learn and perform personalized renditions of your favorite songs, or even compose a unique piece solely for your big day. This addition of a distinct layer of customization is bound to make your wedding a hit and leave an indelible impression on the hearts of your guests.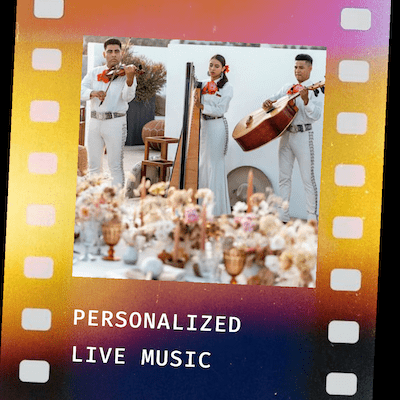 Single Bloom Vibes
Ever felt enamored by the simplistic charm of a single rose, standing tall and unruffled amidst a vase full of elaborate bouquets? Well, we are talking about something along those lines but with an added touch of bespoke elegance. "Single Bloom Vibes" essentially captures the essence of minimalism married to sophistication in wedding decor. For those who identify with less is more, individual blossoms placed deliberately over tables, on entrance pedestals, or hanging from a ceiling can create a strikingly modern and clean look.
Adapting to the "Single Bloom Vibes" thematic design doesn't mean you skimp on diversity. In reality, it opens up a whole world of possibilities. From sun-kissed daisies to exotic Orchids, or from blush peonies to timeless lilies – the choice of flower is yours to make.
Each one of them stands alone, exuding fragrant beauty and confidence, just like a couple of the hour. You can even play around with the sizes of the vases and choose to highlight the blooms as per your whims and fancies. You can never go wrong with this approach as it embodies the true spirit of contemporary elegance.
Rustic Charm with Dried Flowers
The use of dried flowers in wedding decor not only gets a nod from the sustainable living trend but also significantly spruces up a rustic theme. These flowers add an aesthetically pleasing, organic touch to any setting with their subtle hues and textures. They offer a unique contrast to traditional fresh blooms, enhancing the charm and originality of the event. Simply put, dried flowers offer an earth-friendly, vintage vibe that sets the stage for unforgettable ceremonies.
Let's talk about table settings, for instance. Imagine graceful dried lavender stalks tied to napkins, bouquets of dried roses centering each table, or delicate dried petals scattered artfully around the cake. It's these small but creative details that make a difference and leave your guests awestruck. Furthermore, weddings with dried floral decor truly resonate with a rustic charm, underlining the authentic, bare-bones beauty that many couples yearn for on their special day. Thus, harnessing the charm of dried flowers can turn any ordinary setting into a rustic, whimsical wedding wonderland.
Fresh Herbs as Centerpieces
Looking for a unique way to jazz up the table decor at your wedding? Take a cue from the culinary world and consider using fresh herbs as centerpieces. They not only add an organic touch to your wedding decor but also infuse the space with a tantalizing, aromatic flair. Imagine the soothing scent of eucalyptus, the invigorating aroma of mint, and the earthy appeal of rosemary wafting through the air as your guests enjoy their meals. The blend of these fragrances can be calming and reviving, thereby creating a refreshing experience.
Adding fresh herbs to your centerpieces also adds a pop of vibrant green to your decor. You can play with the arrangements by pairing different herbs together, such as basil, thyme, or lavender, based on their color, size, and texture.
Trailing ivy can give a cascading look to the table decor, while taller herbs like rosemary can add height and volume. The best part? This is an eco-friendly and budget-friendly option that you can put together yourself, adding a personal touch to your big day. So, get creative and let fresh herbs be the star of your centerpieces!
Bouquets as Unique as Your Crowd
When it comes to wedding tips, one can't overlook the power of a unique bouquet. Bouquets that reflect the personalities of your guests can add such a fabulous and customized touch to your big day! Stepping away from traditional roses and tulips, you may decide to go with wildflowers, Lavenders, or even herbs, each bouquet as unique as the person it's handed to. Can you picture the joy on your college roommate's face when she recognizes the sunflower from your dorm room that first year? That's the magic we're talking about!
Furthermore, crafting these unique bouquets can be a fun way to involve your wedding party in the planning stages. Inviting your nearest and dearest to join in on a bouquet-making night can lead to laughter, memories, and the occasional daisy chain. The bouquets will then hold a sentimental value for all involved, making your special day even more memorable. Don't be fooled though, it's not just the bridesmaids who can get involved; honorary flower men are growing in popularity and can craft their boutonnieres uniquely.
Stylish Succulent Bouquets
Succulents have long managed to steal the show in the garden space. More recently, they've been pushing boundaries and making their mark in the world of wedding decor. Playing a sustainable and stylish role, these resilient plants are perfect for crafting out-of-the-box bouquets, defying the traditional blossoms that have dominated floral arrangements for decades. Their distinct shapes, myriad hues, and broad varieties contribute substantially towards a modern take on wedding bouquets and are a testament to the evolving tastes of discerning couples.
So, how do you incorporate these verdant wonders into your wedding bouquet? Start with considering your color palette. Given that succulents can range from cool greens and blues to warm tones of red and purple, you have an ample spectrum to play with. For a statement piece, mix various succulents with white or pale-hued flowers for a striking contrast. You can even use them as standalone arrangements or as distinctive boutonnieres for the wedding party. Their beauty, longevity, and versatility, make succulents a hard-to-resist choice for the new-age brides and grooms looking to add an edge to their special day's decor.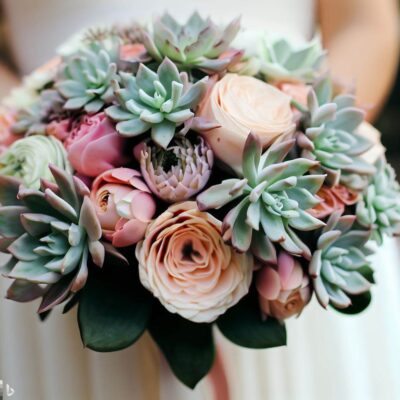 Epic Superhero-inspired Decor
When it comes to making a wedding truly memorable, infusing your unique interests into the decor can give a personalized and epic touch. For all the comic book enthusiasts, a superhero-inspired theme can add an extra dose of flair and fun to your nuptials. Picture this: table settings featuring vintage comic book strips, superhero buttonholes for groomsmen, or even caped chair covers. It's all about embracing the vibrant and dynamic design elements that reflect your love for the superhero realm.
Trying to nail down the specifics? Consider incorporating color schemes associated with your favorite superheroes. For instance, opt for a bold red and blue palette for a Spiderman theme or go all out with a black and gold scheme to pay homage to Batman.
Remember, superhero-themed weddings don't have to be outright colorful and zany. Subtle nods such as superhero cufflinks, comic-inspired table numbers, or a cake topper honoring your favorite character are just as effective in creating an epic superhero-inspired decor, guaranteeing a wedding that both you and your guests will remember for years to come.
Birthstone-inspired Decor
Think about the sparkle of a sapphire blue, the romantic blush of a rosy pink, or the deep mystical allure of amethyst violets. Turning to birthstone hues as the muse for your wedding decor can create an enchanting theme brimming with beautiful symbolism, personal touches, and rich, evocative colors. It's like having a little bit of that celestial magic mingling with the joyous earthy celebration of love. Knowing the birthday months of your guests can add to that customized touch of selecting the right jewel-toned decor.
Now, imagine walking into a hall adorned with ruby red roses, sapphire blue garlands, emerald green table settings, and citrine-colored mood lights - a veritable bohemian rhapsody! Not to mention, using birthstone-inspired decor gives a nod to the importance that each individual holds in this marvelous celebration.
Tables named after different gemstones, will not only add sophistication but also a sense of nostalgia, as every color tells a tale of love, luck, and happiness. Every shade, is a memoir of the journey of togetherness and the strength of the bond that's being celebrated.
Fresh and Fun: Fruit-inspired Wedding Decor
There's nothing quite like walking into a wedding venue adorned with stunning, vibrant decor inspired by earthly delights - the freshness of fruits! Mixing it up with some unique fruit-inspired decoration not only infuses an element of whimsy into your ceremony but also promises a fun, unique ambiance that leaves your guests awestruck. It's exciting to see the cascade of citrus fruits like lemons, oranges, or limes in oversized sherbet glasses strewn across the banquet tables, asserting its dominance in the decor.
Maybe it's an arch wrapped with lush greenery and interwoven with colorful, ripe fruits. Or perhaps it's an intricately designed table centerpiece featuring miniature pineapples or bundles of grapes; these bold, unexpected pops of color effortlessly adds a joyful, fresh field to your wedding setting. Imagine your guests sipping on exotic fruity cocktails under a twinkling canopy strung with warm fairy lights and garlands of olive branches interposed with handpicked apples.
This fruit-inspired decor thus breathes life and personality into your decor setup, promising a wedding that echoes a charming blend of natural beauty and playful vivacity. It's indeed a dash of freshness and fun that your wedding deserves!
Vibrant Burnt Orange Vibes
Looking to make a bold statement on your wedding day? Consider embracing the passionate palette of burnt orange tones! There's something about this hue that instantly warms up a space, creating an ambiance that's both inviting and exciting. Easily pair this radiant shade with softer hues such as blush pink or cream for an aesthetically pleasing contrast. Better yet, match it with an equally vibrant color like royal blue or emerald green to truly make an unforgettable impression.
Incorporating burnt orange elements into your wedding decor can be as simple or as decadent as you choose. For a subtler touch, think about using this hue in smaller details like napkins, table runners, or even in the bridal bouquet. For couples desiring a bolder look, consider opting for larger pieces like burnt orange drapes, floral arrangements, or magnificent centerpieces. With any route you choose, remember that the goal is to create an environment that reflects your unique style and love story.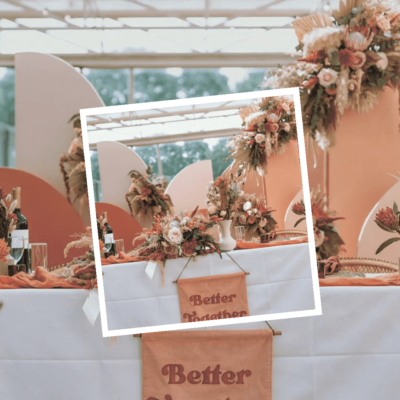 Embrace the Season with Flowers
Brides and grooms, it's time to bring the splendor of nature right into your wedding venues with seasonal flowers. What a refreshing way to say 'I do!', surrounded by beautiful blooms that hint at your favorite time of year. Think vibrant tulips for a spring wedding, sunflowers for a sunny summer ceremony, jewel-toned chrysanthemums for an autumn vow exchange, or poinsettias for winter nuptials. It's all about choosing flowers that naturally bloom in your wedding season, adding a beautifully authentic touch to your big day.
But the goodness of season-inspired flowers extends beyond their aesthetic appeal. Using in-season blooms can be a wonderful way to cut down on costs, as these flowers are easier to source.
Så, oavsett om du föreställer dig en vinterunder eller en solig party, låt säsongens skönhet stråla genom dina blomsterval. Gör dig redo att dyka in i en värld av fängslande dofter och fantastiska vyer!
'Cause, when it comes to weddings, it's always the details that tell the most heartwarming tales, right?
Kickstart the Wedding Mood with Pre-Ceremony Cocktails
Wedding tips aren't just about the ceremony and the reception, they extend to your guests' overall experience as well. Pre-ceremony cocktails might be the last thing on your checklist, but consider this - while anticipation is already high, the little lull before the ceremony can be transformed into a memorable prelude by serving cocktails. These creative concoctions, when personalized to your taste, can offer a wonderful way to communicate your joy, indulging guests in the wedding mood bright and early.
Going beyond traditional champagne, couples are adding a dash of fun with unconventional or themed cocktails. This sets the tone for the rest of the day, giving guests a taste of what's to come. Besides, who doesn't love a good cocktail to break the ice? From tropical delights to classic margaritas, craft a cocktail that resonates with your wedding theme. Bring in a mixologist, if you fancy, to kickstart the revelries, and assure you there won't be a moment of dullness on your big day!
Non-traditional Seat Choices
Who says you have to stick to the age-old practice of using formal chairs and tables for your wedding seating arrangements? It's time to break down these traditions and opt for more non-traditional seat choices that not only project a unique touch but also ensure the comfort of your guests. You could consider plush sofas, picnic blankets, hay bales, or even comfortable floor cushions. Don't forget, it's your big day, and every tiny touch can make a massive difference!
Experiment with seating arrangements like cocktail lounge-style sections with varying couch sizes, or maybe go Bohemian with large ottomans and throw pillows. If it's an outdoor beach wedding, why not use hammocks or bean bag chairs? Your guests will love the creativity put behind these non-traditional seat choices. At the end of the day, the aim should be to create a cozy, unique, and inviting space where guests can relax, enjoy, and be a part of your celebration.
Elevate Your Ceremony with a Canvas Wedding Backdrop
Picture this - you're standing at the altar, your partner looking into your eyes as you say your vows, and behind you an amazing canvas backdrop that completely reflects your personalities. This, my folks, is one of the best wedding tips you can get for an event that feels incredibly special and authentic. A wedding ceremony backdrop not only brings a unique and personal touch to your special day but also sets the tone for the rest of the event. A canvas wedding backdrop is a canvas for your love story, painted with the colors and textures that represent you both.
How charming is the idea of exchanging vows against a backdrop that narrates your journey? Well, every future husband and wife duo should consider this. From doodle art and watercolor landscapes to calligraphy of your favorite quote or a simple play of abstract colors, a canvas can transform into anything you want. Let your imagination run wild with your favorite styles, color schemes, and aspects that excite you both. So, next time you're planning a wedding, remember this wedding tip: a canvas wedding backdrop can be your ticket to a ceremony that's as personal as your love story.
Alternative Wedding Ceremony Officiant
Switching it up from the traditional minister, pastor, or priest, why not consider an offbeat officiant to lead your wedding ceremony? Yes, you heard it right. These alternative wedding ceremony officiants can provide a unique, personalized, and meaningful touch to your special day. They could be a close family member, a trusted friend, or even a renowned guest who holds a special place in your heart. This unconventional choice is ideal for those eager to break away from the norm and design a ceremony that's uniquely theirs.
Moreover, don't limit yourselves by formalities or traditions. Isn't it wonderful to have your ceremony led by your lively Grandma, a mentor who has seen your love story unfold, or even a celebrity impersonator for that quirky twist? An alternative wedding ceremony officiant has the potential to fetch level-up participation and emotions, forging an unforgettable memory for you and your guests. Just ensure this chosen person aligns with your vision of the ceremony to perfectly capture the essence of your union.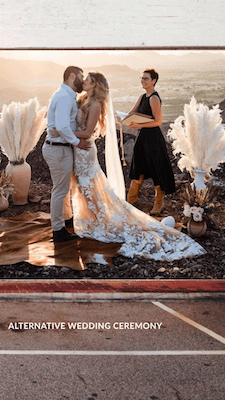 Terracotta Bridesmaid Dresses for a Stylish Twist
If you're planning a wedding and you're looking to bring a fresh and vibrant spin to your bridesmaid's look, terracotta bridesmaid dresses could be just the ticket. This earthy, warm shade is not only trendy, but it also offers an unexpected twist on traditional bridesmaid dress colors. Picture your wedding photographs, framed by a backdrop of verdant greenery with the contrast of these gorgeous terracotta-clad ladies. They sure inject an earthy elegance into your wedding palette!
Terracotta dresses are incredibly versatile, playing well with both rustic outdoor venues and sleek, modern ones. This fiery earth tone mirrors the joy and warmth of your special day and brings a touch of novelty to traditional wedding hues. Can you imagine how stunning your bridesmaids will look, accentuated with gold accessories and holding bouquets of wildflowers? The aesthetic is nothing short of breathtaking. This color shines in every season, making it an incredibly timeless choice for those chic bridesmaid dresses.
Karaoke Fun
Ready to infuse an unexpected twist of excitement into your special day? Look no further than a bit of karaoke! Of course, having your guests belt out their favorite tunes might not be the first thing you imagine when you picture your sophisticated soiree. But trust us, it's a brilliant way to bring everyone together and foster unforgettable memories.
You might even be surprised by the hidden singing talents in your midst. This delightful diversion doesn't just break the ice, it shatters it into a million pieces. You'll see buttoned-up uncles crooning old classics, cousins dueting on trending hits, and who knows, maybe the newlyweds will center stage for a heartfelt number. Just make sure you have a camera ready to capture all the fun. It's sure to resonate with guests, turning your celebration into a beautiful blend of formality that meets carefree fun. contact me,DJ Carl if you need assistance!
Children's Play Area
Little guests are often overlooked during wedding planning, but they also need to be entertained and engaged. If their needs are overlooked, they might end up grumpy and bored—two things you certainly don't want at your celebration. Incorporating a dedicated space specially designed for them not only keeps these tiny attendees happy but also gives their parents a much-needed break to enjoy the festivities.
Remember, a simple corner with some colored books and toys might work for a regular party, but a wedding calls for something a bit more imaginative. Think about setting up a mini teepee village with board games, a craft station with DIY wedding-themed activities, or even a mini cinema showcasing favorite children's movies. And don't forget snacks! Child-friendly finger food and drinks can upgrade this play area into a paradise for little revelers. And who knows? You might just find a few grown-ups sneaking in to partake in the fun!
Spontaneous Wedding Dance
Thinking of making your big day unforgettable? One exciting way is through a spontaneous wedding dance. It's all about keeping your guests on the edge of their seats and adding an element of surprise and enjoyment. This is not your standard choreographed routine, but a sudden burst of energy, as the couple or some members of the wedding party break into a quirky dance. It could be a blend of contemporary moves or some groovy retro beats that encapsulate your relationship's spirit. Remember, it's not about perfection; it's about authenticity and fun.
A spontaneous wedding dance doesn't stop at involving just the couple or the wedding party. Consider roping in your guests in this fun exercise as well. Keeping it a secret will serve up an exciting surprise and infuse your wedding with a sense of playfulness and lightheartedness that they won't soon forget. It's a simple yet effective way to get the party started, warming up the dance floor for the night of festivities to come. contact me,DJ Carl if you need assistance!
Unique Guest Transportation Options
Every couple wants their wedding to be a memorable experience, not just for them but for their guests as well. Astonishing your guests with unique transportation options is one way to make your big day unforgettable. Why conform to the traditional limousines or buses when there are so many other exciting alternatives out there?
Looking forward to that beach wedding with a tropical theme? A fleet of colorful surfboard-topped VW campers would be a perfect fit for the vibe. Organizing a countryside farm wedding? Tractors pulling hay buggies could provide a charming and fun ride. For city weddings, consider something like a fleet of vintage taxis or even a glamorous city tour bus. You could also consider less conventional options like hot air balloons, horse-drawn carriages, or even bicycles for a truly eco-friendly and whimsical option. Remember, it's all about creating sublime moments and joyous experiences that guests will chirp about for years to come.
Live Music Band
Setting the right mood for your reception might just be as simple as choosing the perfect band. Nothing quite compares to the energy and vibrancy that a live music band brings. They not only create a more personalized experience but also have a knack for getting your guests out of their seats and onto the dance floor. With their fingers on the pulse of the crowd, they can effortlessly shift the rhythm and tone to suit the moment.
It doesn't end there. Having a band might also offer a broader range of music styles, something a DJ might not be able to provide. From slow romantic songs that pull at your heartstrings to fast-paced beats that pump up the party, a band's versatility can be a huge advantage. Plus, there's an undeniable appeal to watching music being created right before your eyes - it's a piece of performance art! Whether you're a rock n' roll aficionado or a jazz enthusiast, there's a band out there perfect for your big day.
Small wedding cakes
Gone are the days when colossal, ten-tier wedding cakes stole the show at every reception. Nowadays, many couples are diverging from this tradition and choosing to set a whimsical tone with small wedding cakes on their special day. Enter this delightful twist to the wedding dessert industry- easily customizable, charmingly designed, and perfect for intimate gatherings. Whether designed to exude elegance or whimsy, these tiny treats are making a big impact.
This new trend also enables couples to offer a variety of flavors, catering to the taste buds of all their guests. With mini cakes, you can surprise your guests with different flavors such as chocolate, strawberry, vanilla, lemon, or even a gluten-free option. It's an innovative, fun, and personal way of saying, "thank you" for celebrating with you and offers a sense of uniqueness to your wedding. This way, each guest gets a taste of magic in a mini cake, creating tangible memories out of these sweet, delicious moments.
Icecream Truck
What could be more delightful than treating your wedding guests with some heavenly frozen treats? Having a reputable vendor to add some frosty fun to your special occasion would indeed be a blaze. By embracing this cooling sensation, can surely uplift the spirits of young ones to the oldies, all in a scoop.
Presenting a variety of flavors would indeed cater to the diverse taste buds of your attendees. From a classic vanilla to a rich salted caramel, or perhaps a dairy-free option for vegan guests, the list of goodies can be endless. And let's not forget the valuable addition of numerous toppings that can be used for customization. This refreshing idea is not only perfect under a hot sun but also offers a sweet budget-friendly surprise in your exceptional wedding affair.
A Wedding Without Alcohol
Surprising as it may sound, going alcohol-free at your wedding can lead to a whole new level of fun and uniqueness. Who says to toast love and happiness you need wine flowing? There are myriad ways to elevate the celebratory spirits high without relying on the typical champagne! Embrace the trend of customized and delicious mocktails, which can be just as festive and flavorful.
You might fear that your guests will miss the punch, but options like Ginger Beer Mojito, Virgin Mary, and Seedliped Mixed Drinks have your back. Plus, this option opens up a world of enjoyment for guests who don't indulge in alcohol and also ensures everyone gets to drive home safely. A simple Dalgona coffee station or a flavor-rich Hibiscus Tea corner can set the mood just right, proving that it's not all about what's in the glass, but the entire experience that unfolds around it.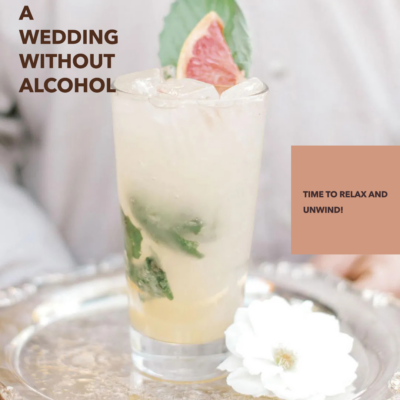 Vegan Wedding Menu
Incorporating a plant-based spread into your special day might seem like a daunting task. However, with more caterers expanding their vegan offerings, it's simpler than ever. From savory stuffed mushrooms to delectable dairy-free desserts, the options are endless and incredibly delicious. You don't have to sacrifice taste or presentation to have a menu that aligns with your lifestyle. You and your guests will be talking about the scrumptious vegan dishes well after the last dance of the night.
In addition to the main course, there are plenty of fun ways to spice up your vegan wedding menu. Fancy a vegan cheese board for starters? What about a vegan sushi station or a beautifully crafted tower of vegan cupcakes for dessert? Talk to your caterers about creating a 'Wow' factor with your food that will leave your non-vegan guests pleasantly surprised and asking for the recipe! Remember, it's your wedding day - you call the shots. So dream big, and the right caterer will help you turn those dreams into a reality.
Snack buffet with nut mixture
Get ready to throw away the traditional finger food ideas, because it's high time to bring in an unconventional yet delectable option – a snack buffet featuring a delicious nut mix. This exciting trend not only stands out as a remarkable addition to the main menu but also provides a fantastic grazing alternative throughout the event. Guests can munch away on these scrumptious nibblers, full of a variety of tastes and textures, between sips of cocktails and dance-offs.
Imagine bowls full of almonds and pistachios mingling with cashews, pecans, and walnuts, sprinkled with a dash of sea salt or sweetened with honey glaze. You might also experiment with a spicy twist or a splash of exotic flavors to cater to the adventurous palettes. In addition to taste, this extraordinary buffet will add an aesthetic touch to your wedding decor, promising an Instagram-worthy vista alongside a brilliant culinary experience for your invitees. Go nuts and savor the applause for this innovative touch to your wedding!
Små och Intima Bröllopsidéer
Secret Garden Wedding
Tying the knot amidst nature's bounty has become a popular choice for many couples. It's like stepping into a romantic fairytale, where the arboreal canopy serves as a cathedral ceiling, and the floral scent wafts through the air, just like natural incense. Throw in a smattering of twinkling fairy lights, and it almost feels as if you have wandered straight into an enchanted realm.
Creating this magical experience doesn't need a passport to somewhere exotic; even a local park can transform into a secret garden with a bit of imaginative planning. From choosing a floral arch for the vows to setting up whimsical table arrangements echoing the surroundings, the opportunities are endless. The celebration can be further personalized by including elements that glisten and glow, casting a soft romantic light as the evening descends into twilight. It truly is the dream of walking down an aisle stationed in nature's lap, isn't it?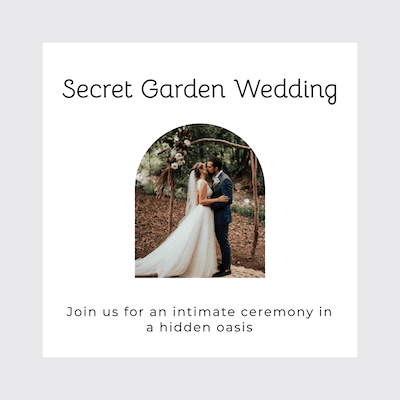 Orange Mittendekoration
Adorning your mid-century tables with the zest of an Orange Mittendekoration can inject a bright, lively vibe into your wedding celebration. It's a chic, trendy style that accents old-school elegance with a punch of fresh, exciting citrus tones. This decor style showcases the vibrantly-hued orbs, drawing inspiration from the beautiful natural gradient that oranges possess. It's perfect for summer or spring weddings, offering a refreshing twist to weddings celebrated in outdoor or woodland settings.
Taking cues from the vibrant vibe of oranges, think beyond the fruit – consider incorporating tones and textures from peels and leaves too. A table runner adorned with orange peels and foliage can make an inviting centerpiece, creating an appealing contrast against crisp, white table linens. Add some dimension by pairing these elements with intertwining vines or hanging lanterns. This offers not only a feast for the eyes but also a treat for the senses as the warm, inviting citrus scent wafts throughout your celebration.
Secret Garden Wedding
Tying the knot amidst nature's bounty has become a popular choice for many couples. It's like stepping into a romantic fairytale, where the arboreal canopy serves as a cathedral ceiling, and the floral scent wafts through the air, just like natural incense. Throw in a smattering of twinkling fairy lights, and it almost feels as if you have wandered straight into an enchanted realm.
Creating this magical experience doesn't need a passport to somewhere exotic; even a local park can transform into a secret garden with a bit of imaginative planning. From choosing a floral arch for the vows to setting up whimsical table arrangements echoing the surroundings, the opportunities are endless. The celebration can be further personalized by including elements that glisten and glow, casting a soft romantic light as the evening descends into twilight. It truly is the dream of walking down an aisle stationed in nature's lap, isn't it?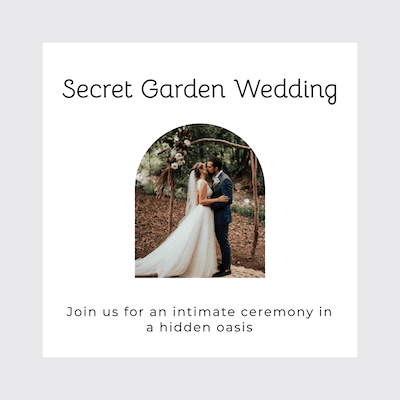 Intimate Vow Exchange
When planning a wedding, one of the most potent moments is when the couple exchanges vows. These declarations of love and commitment are often what the guests - and indeed, the couple - remember most from the day. And while traditional vows have their place, there's nothing quite like the richness and authenticity of personal expressions.
However, not all couples are keen on sharing these deeply personal sentiments in front of a large audience. For those folks, we have great wedding tips. Try hosting an intimate vow exchange. This could be a private moment with just the two of you, perhaps during a first-look session or right before walking down the aisle. It's a chance to pour your heart out without worrying about the crowd and fully steep in the moment with your partner. Sharing such a private moment can not only ease the nerves but also connect the couple more deeply. Remember, the wedding is about you two, and it's essential to honor what feels true to you.
Cotton candy at the wedding
Who could forget the nostalgic feel of cotton candy melting in your mouth during a summer fair visit? How about recreating that magic on your wedding day? There's no doubt about it - having a cotton candy machine at your wedding can add a fun and unique twist to your special day that your guests will surely remember.
What makes it trendier is you're not limited to one color or flavor. There's the classic pink vanilla, of course, but consider expanding to include blue raspberry or even multi-color versions. You can even coordinate the colors with your wedding theme. And don't worry about messes – modern machines are designed to be neat and efficient. Lastly, for any health-conscious guests, remind them that cotton candy is fat-free. So, go ahead, and add that sweet, fluffy joy to your wedding day festivities.
Song Requests for the DJ
Incorporating a Song Requests for the DJ feature can truly add a dash of fun and interactive spirit to your nuptial celebrations. It offers an excellent opportunity for your wedding guests to engage and become an integral part of your merriment, adding to the overall energetic ambiance. In essence, it is a clever initiative to ensure that every guest gets a chance to shake a leg on their favorite tune.
Think about it, what could be better than watching Uncle Joe do his quirky jig on a retro classic, or your college friends breaking into an impromptu performance on a pop hit? Not to mention, it opens up a treasure trove of diverse melodies, from nostalgic numbers to chartbusters, creating a unique musical tapestry that reflects the eclectic taste of your closest ones. Indeed, with the Song Requests for DJ feature in your wedding, you are guaranteed a dance floor that remains ignited all evening long.
Customizing Wedding Attire for a Personal Touch
When it comes to your wedding day, why settle for conventional when you can infuse your personality into the mix? Wedding attire, for instance, holds immense potential for customization. Spin the usual wedding styles on their head by adding touches and tweaks that reflect who you are. Are you a comic book nerd? Nothing stops you from featuring your favorite superhero insignia discreetly on your suit or dress. A die-hard fan of vintage? Lace, feathers, or costume jewelry from your chosen era can add an unexpected twist to your attire.
As for the bride, she might choose to forgo the classic white dress and opt for more daring options- we're talking colored wedding dresses, unconventional cuts, or perhaps a dramatic train depicting her favorite constellation. The groom, on the other hand, could experiment with funky bow ties, custom cuff links or a suit lining that showcases his personal style. Wedding attire doesn't necessarily have to adhere to age-old norms. Remember, this day is a celebration of your unique love story and individualities, so don't shy away from putting your stamp on it!
Your Pets at the Wedding
Incorporating pets into your wedding can add a unique and delightful charm, making the day even more special. Furry friends often hold a dear place in our hearts akin to family members, so it may feel entirely natural to want them there to celebrate this joyous occasion with you. Not only can they fulfill ceremonial roles such as ring bearers or flower girls, but their mere presence can create a warm and welcoming atmosphere that certainly stands out.
Understandable considerations should be kept in mind when planning to include pets at the wedding. Ensure that your venue is pet-friendly and has suitable areas for them to rest, eat, and freely roam around without causing disruption. Hiring a pet sitter for the day can also lessen your burden and allow you to focus on your special day. Remember, with a bit of foresight and planning, having your four-legged friends at your wedding can be an experience you cherish forever.
Interaktiva Bröllopsidéer
Photo booth
Say cheese! Let's face it, everyone wants to capture those priceless memories at weddings. Adding a photo booth to the list of entertainment for your wedding reception is a guaranteed way to get your guests up and on their feet. With a smorgasbord of props available, each snapshot becomes a story in itself, reflecting the personality and mood of the subject. from funny mustaches and funky glasses to glamorous feather boas and shiny tiaras, spice up each photo with your individual style.
Think about mixing it up a bit. Don't stick to the traditional stand-up booth. Consider setting up a photo background that reflects the theme of your wedding. Maybe a rustic barn backdrop or a twinkling fairy light set-up for the romantics. Better yet, go crazy with your theme! Underwater? Outer space? The options are endless. These backdrops not only make for a visual treat but also an amazing conversation starter. So, get creative and let your guests snap away their memories to take home.
Wedding #Hashtag
In this day and age, social media has become an influential part of our lives, including significant events like weddings! One of the latest trends to hit the wedding scenes is the creation of a unique wedding hashtag. It's a fun and interactive tool that allows you and your guests to share special moments of your big day on platforms like Instagram, X (Twitter), and Facebook. So, choose a hashtag that's catchy, easy to remember, and represents both of you as a couple.
One of the benefits of having a wedding hashtag is instant access to the treasure trove of candid moments captured by your guests, rolled into one feed. It's like having your crowd-sourced wedding album! Plus, it's a fantastic way to engage with your guests, even after the celebration ends. It's now time to get your creative juices flowing and coin up that perfect hashtag!
Jenga Guestbook
In the midst of traditional guestbooks, many couples are turning towards alternative ways to capture the warm wishes and messages from their wedding guests. The concept of using a Jenga set for this purpose surely makes quite a mark, offering a quirky, fun, yet heartfelt spin to the wedding festivities. As each guest scribes their thoughtful messages or advice for the newlyweds, the tower becomes a physical representation of the love and support that surrounds the couple.
Imagine years down the line, during a fun game night, pulling out these Jenga blocks filled with love, wisdom, and well wishes from your cherished day. Each block you pull out becomes a tangible memory, a moment that takes you back to the most beautiful day of your life. It's not just a game anymore - it's a nostalgic trip down memory lane, a keepsake that can provoke echoes of laughter, shared joy, and the warm embrace of loved ones, even years after the wedding.
Board games
Now, who doesn't love a little bit of competition and fun? Well, weddings don't have to be all about the pomp and show. They could be about breaking the ice and spreading joy too. One fantastic idea to add a zing of fun to your post-dinner reception is having a corner dedicated to light-hearted board games. Imagine the bride and groom battling it out over a game of Scrabble or guests getting to know each other over a round of Cluedo!
Let's be realistic, weddings can be long affairs, and it's not everyone's cup of tea to dance the night away. Some guests might just want to sit back, relax, and enjoy the festivities at their own pace. Providing an alternative source of entertainment like board games can go a long way in catering to those guests. Have a stack of fan-favorite games such as Monopoly, Sequence, or even old-school Snakes and Ladders ready to enthrall the crowd. Trust me, this could end up being the highlight of your wedding. After all, nothing says 'bringing people together' like the pure fun of board games!
Budgetvänliga Bröllop Tips
Flower wreaths
Floral aesthetics have always held a classic spot in wedding ceremonies. Though traditionally used in bridal bouquets, flower wreaths bring a refreshing change to contemporary weddings. The sheer variety of colors and floral species available enables couples to curate a wreath design that perfectly matches their wedding theme. Think bright sunflowers for an outdoor summer wedding or romantic roses for a formal dinner reception.
Incorporating flower wreaths goes beyond favoring eye-pleasing design. Strategically placed wreaths can become an act of gratitude toward treasured relationships. A floral wreath can honor someone special, say a loving grandmother or a late family member, offering an emotional resonance that reaches beyond their aesthetic beauty. Evoking such meaningful details not only delights your guests but also allows you to share a heartfelt piece of your personal story.
Blankets for Guests
When you consider the finer details of your wedding day, comfort is key! What better way to ensure your guests' contentment at an outdoor reception or a chilly venue than with cozy blankets? It doesn't just provide warmth, but also adds a personal touch to your wedding decor, demonstrating thoughtfulness towards your guests' comfort.
Offering a blanket corner at your event is a brilliant idea. You can place them neatly on a rustic table or inside vintage baskets, along with a note encouraging guests to "snuggle up." Choose blankets that match your wedding theme color, maybe some faux fur for a winter wedding or soft linens for a summer gathering. This way you are not only ensuring your guests' comfort, but colored blankets can serve as an accessory to enhance your event's decor as well.
Making your wedding unique and adding creative touches is a fun part of the planning process. There are thousands of wedding ideas you can add to your wedding to make the day unique for you, your partner, and your guests.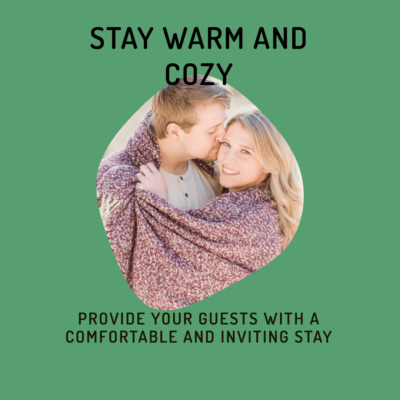 Professional DJ in Stockholm
Meet DJ Carl, also known as London DJ, a Master of Beats and a Maestro of Events! With a passion for music that knows no bounds, DJ Carl has built a reputation as a dynamic and skilled professional DJ. With years of experience orchestrating both corporate and private events firsthand, DJ Carl brings a unique blend of creativity, rhythm, and precision to every occasion.
Having spun tracks in many places both domestically and abroad, and impressing audiences with an uncanny ability to gauge the atmosphere, DJ Carl is not just a DJ; he is also a curator of unforgettable experiences. From intimate private gatherings and weddings to high-energy corporate events, DJ Carl possesses the necessary talent to transform every occasion into a symphony of celebration.
But DJ Carl's expertise doesn't end at the turntables. With a wealth of knowledge in event organization and planning, he understands the intricate details that make each event shine.