24 Unique Wedding Ideas to Make Your Wedding Day Fun and a Little Different!
Wedding Ideas
You'll remember your wedding day for the rest of your life, but it's often the smallest and unexpected details that will make the day most memorable.
We've curated our current top ... unique wedding ideas that will help transform your day from a wedding into the most talked-about and unforgettable event ever.
Tips: Select the ones you believe the majority of your guests will appreciate the most, that fit within your budget, and align with any existing theme if you have one.
24 Unique Wedding Ideas
1. Drink (Wedding) Coasters
Practical custom-printed coasters add a fun touch to keep drinks secure during dinner, ensuring guests can enjoy themselves on the dance floor without worry. Plus, they can take them home as small keepsakes.
2. Bring Guests Closer During the Ceremony.
Why not switch up the seating layout from formal straight rows to chairs arranged in a circle around you? This not only makes you more visible to all guests but also fosters a sense of involvement, creating a more intimate ceremony overall.

Vibrant Ribbon Wands
Easy to make and less cleanup than confetti. Strings in any color are attached to "wands". A simple craft to do at the bachelorette party, perhaps?
Gifts for the Little Ones
Embroider a message on a gift for the little ones. They have an important role on your wedding day, and a personalized gift is special no matter the age.


5. Your bouquet can be so much more than just flowers
Attaching something to the bridal bouquet can be a lovely way to carry something sentimental with you - a photograph of a loved one or a piece of jewelry. It can be prominently displayed or subtly tucked among the flowers.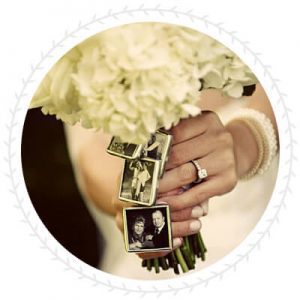 6. New ways to toss a garter
Garters can be tied to soccer balls, rugby balls, or even tightly wrapped around a golf ball. Then, simply throw it as hard as you can.

7. Wedding Piñata

Ask your guests to write a message for your first anniversary. Then, fill the piñata with these messages to be opened on your first wedding anniversary.
8. Balloon Splash Canvas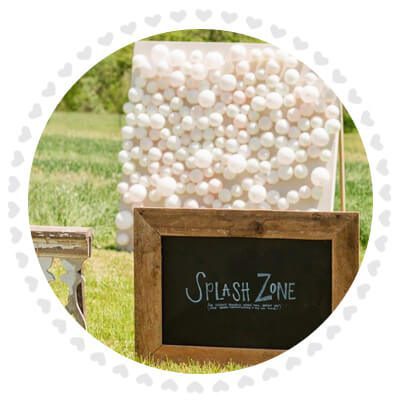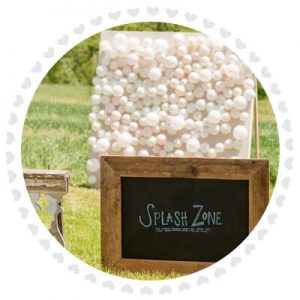 If your style is original and unique, then this is perfect for you. Fill balloons with paint, attach them to a large canvas, give your guests a dart each, and ask them to try and burst the paint-filled balloons. This creates an amazing painting made by your guests that you can keep as a unique memory from your special day.

9. Read all about it...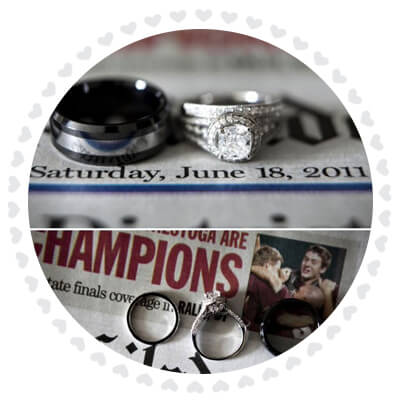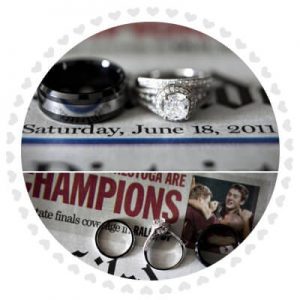 Capture a photo of your weddingrings alongside a newspaper from your wedding day. This creates a beautiful photograph with a reminder of what happened on your special day.
10. Dance for Your Dinner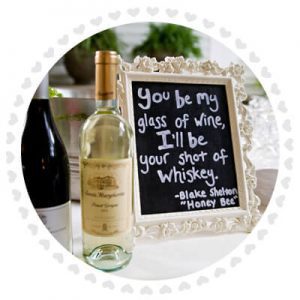 Assign a song title to each table, and when that song plays, all guests at that table must hurry up and hit the dance floor.
11. Cake To Go, Please!
You've had a beautiful cake created for your wedding day, but some guests might not have room for more treats. Ensure you have some small boxes that can fit a slice or two for your guests to take home—nothing goes to waste.

12. Something for the Morning After
Wedding parties can sometimes go on into the wee hours. Create fun "morning after" bags with a few small essentials that can be appreciated the day after a grand partyYour guests will thank you.

13. Desserts Galore
Desserts can be part of the menu, but you can offer your guests a unique and delicious experience. Let them design their own cupcakes or other pastries with various sprinkles and frosting. This is something your guests will remember for a long time.vv

14. Klä stolarna middagsfina
En enkel stol kan dekoreras till det tema ni har på er bröllopsdag. Ett vackert band kan knytas runt stolens rygg, fäst vackra blommor som matchar brudbuketten, ja det finns oändliga möjligheter. Låt fantasin flöda.

15. Consider Your Guests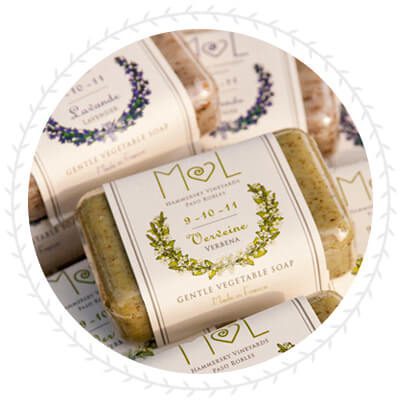 With high heels and plenty of dancing, the ladies' feet may start to ache. Place a basket of slippers, ballet flats, or flip-flops (if you're having a summer wedding) on a table in the venue. Now, guests can dance the night away in comfort.
16. Wedding Activities for the Young Ones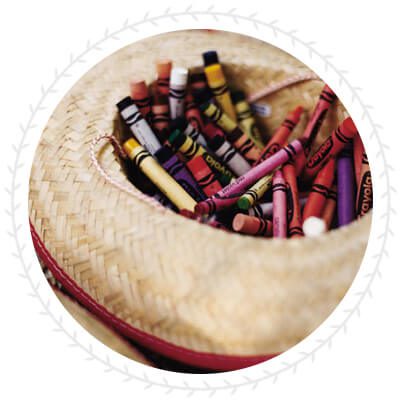 Keeping the kids entertained is important for both them and the adults. If there are several children attending, it might be a good idea to hire someone to entertain them with games and activities. Have a room where kids can relax, play games, do crafts, and have fun.
17. Creative Lighting
Great lighting effects don't have to be expensive and are an easy way to decorate a venue. Lighting works especially well when used to transform a space from day to night, and you can create all sorts of effects with lighting by projecting patterns, your own images, and videos on blank walls.
18. Tight Budget?
Gifts for your guests don't have to cost money. Why not give something you've created yourselves as a token of appreciation - perfect for a smaller wedding?
19. It Doesn't Have to Be a Book...
As an alternative to the classic guestbook, why not give your guests something else to write in or on? Some alternatives could be having guests write their messages on a photo frame, on small beautiful cards to hang at home, or not recording a video where guests can give their well-wishes and messages.
20. Follow That Balloon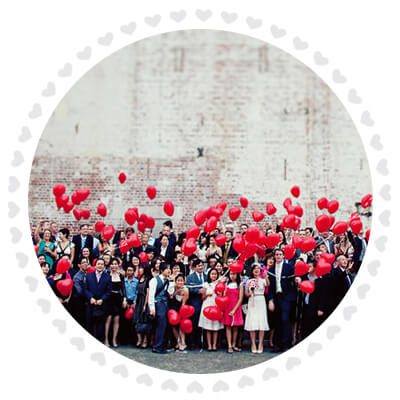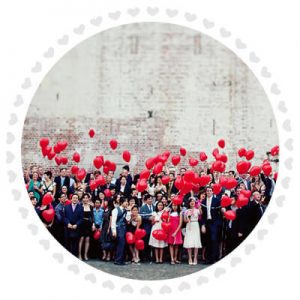 If the distance from the ceremony to the reception venue is short, a fun idea is to give guests a helium balloon each so they can follow each other and release the balloons together, creating a fantastic photo opportunity for your wedding album.
21. Bake, Create, Craft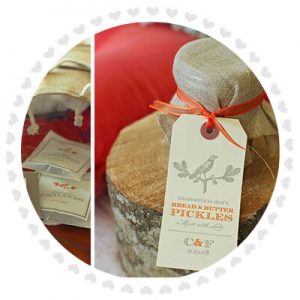 If you're on a tight budget or simply prefer to bake and create yourself, there's so much you can do. Bake cookies for the dessert table or perhaps even bake the wedding cake - that would be something to brag about to your guests. Making your own jam, juice, or other delicious treats to offer guests is always appreciated. Add a personal touch with a handwritten label, for example, tied around the jam jar.
22. Bring Out the Inner Child!
Bouncy castles for the kids (and also the inner kids of the adults, of course) can be an excellent idea if space allows, either inside or outside the reception venue. There's a variety of bouncy castles available, even suitable for a wedding party. It will undoubtedly provide some of your favorite guest photos.
23. Say It with Lanterns!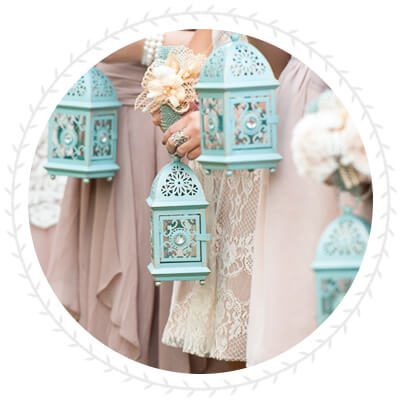 Your bridesmaids don't need to have flowers in their hands; they can instead carry feathers, and fans, or if you have an evening wedding, why not let the bridesmaids carry beautiful lanterns?
Music Makes Strong Memories
If you have family or friends who are musical, why not ask them to write an original song that you can use for your first dance?

What wedding ideas have we missed? We'd love to hear from all you incredibly creative people planning your own unforgettable day, and what tips you have. Maybe you've used something from our list above? Or come up with a new twist on something more traditional? Whether you go the traditional route or get a bit more adventurous, we know your wedding day will be fantastic and unique.
Professional DJ in Stockholm
Meet DJ Carl, also known as London DJ, a Master of Beats and a Maestro of Events! With a passion for music that knows no bounds, DJ Carl has built a reputation as a dynamic and skilled professional DJ. With years of experience orchestrating both corporate and private events firsthand, DJ Carl brings a unique blend of creativity, rhythm, and precision to every occasion.
Having spun tracks in many places both domestically and abroad, and impressing audiences with an uncanny ability to gauge the atmosphere, DJ Carl is not just a DJ; he is also a curator of unforgettable experiences. From intimate private gatherings and weddings to high-energy corporate events, DJ Carl possesses the necessary talent to transform every occasion into a symphony of celebration.
But DJ Carl's expertise doesn't end at the turntables. With a wealth of knowledge in event organization and planning, he understands the intricate details that make each event shine.