Fun Team Building Activities Your Coworkers Won't Hate (We Promise)
Hey there! Remember those team-building activities from back in the day, like solving puzzles with your classmates or going on scavenger hunts at summer camp? Well, guess what? Team building isn't just for kids or those cringy office events that make everyone feel awkward!
Hey there! Remember those team-building activities from back in the day, like solving puzzles with your classmates or going on scavenger hunts at summer camp? Well, guess what? Team building isn't just for kids or those cringy office events that make everyone feel awkward!
Get to know your colleagues
Now you may be wondering why you should care about team building. In addition to being a great alternative to the regular "happy hour" community (which not everyone likes), these activities have tons of benefits. Firstly, they help people get to know each other better – you will discover your colleagues' interests, strengths, weaknesses, and how they communicate.
Think of your team as a professional sports team. Just as athletes train together to perform at their peak, your team needs to understand each other's moves and strategies. It goes without saying, right?
But wait, it gets even better! Team building activities also create camaraderie and trust, which are essential for a successful team. When teammates trust each other, they bring their A-games to work and tap into their full potential and personality. It's like unleashing your superpowers!
And don't forget the most valuable lesson here - the job is not only about you, but about the whole group. When you do things together, it emphasizes that your team's success is everyone's priority, and that's a powerful attitude to have.
Okay, so what are these exciting team-building exercises? Look out for some of our favorites that will have you and your colleagues cheering for more!
Team Building Made Easy: Quick Activities to Energize Your Meetings
Who says team building has to be a time-consuming affair? In just 20 minutes at the start of your next group meeting, you can ignite innovation and foster teamwork like never before.
Puzzle It Out
Let's get those brains working! You can go old-school with a 500-piece puzzle (yes, Amazon has got your back), or challenge your team with brain teasers that demand collective thinking and brainstorming. Set a time limit to add an extra dose of excitement. The best part? Everyone's contribution is vital to cracking the challenge.

När pusslet är löst eller tiden är ute, ta en stund att reflektera tillsammans.

Fråga: Vilka strategier använde ni för att tackla det? Vem spelade vilken roll? Varför tog ni de specifika besluten? Att dela sina tankemönster kan avslöja unika perspektiv eller dolda styrkor och väcka tankeväckande samtal

.
Count to 20
Time to build camaraderie in a simple yet delightful way. Gather your team in a circle, and let the counting begin. Anyone can call out a number, but there's a twist – if two people speak at once, the count resets! This game encourages group awareness and teamwork, pushing everyone to collaborate with minimal communication and reach the finish line together.
Compliment Circle
Spread positivity and appreciation in the room with a Compliment Circle. There are different ways to go about it. You can take five minutes for individuals to freely compliment their colleagues—whether it's praising Gina's fantastic proposal or giving a shoutout to Danny for saving the day with donuts during that tight deadline. Alternatively, you can go around the circle, and each person addresses the coworker to their right, ensuring everyone gets a chance to shine. It's a heartwarming way to boost team spirit and strengthen those work bonds.

Alternativt kan du gå runt cirkeln, och varje person adresserar sin kollega till höger, så att alla får chansen att lysa.Det är ett hjärtevärmande sätt att stärka teamandan och bygga starka arbetsband.

Spark Creativity with a Brainstorming Extravaganza
Who says team building can't be productive and focused on work? Actually, it can be incredibly rewarding! The trick is to turn those brainstorming sessions into epic moments where you tackle big team goals and exciting challenges. Maybe it's time to set your KPIs for the quarter, or perhaps you need fresh ideas for that upcoming campaign. Feeling like your team's strategy needs a boost? This is the time to revive it!
Here are some fun ways to organize your brainstorming session:
Idea Board: Keep it simple. Share an agenda in advance and have everyone bring three to five ideas to the meeting. Then, dive into the discussions, letting people contribute additional thoughts, questions, and concerns.
First to five: Ready to solve problems creatively? Have your team come up with solutions and rate them using a fist (not on board) to five fingers (totally love it). Let everyone explain their ratings for a lively discussion.
Went Well, Went OK, Could Have Done Better:This one's a Muse favorite! Use this process for quarterly retrospectives or project post-mortems. Each person writes their thoughts on Post-it notes for things that went well, went OK, or could have been improved. Then, sort and discuss, coming up with solutions for the areas that need improvement.
"Show Off Your Success with a "Show and Tell"
Time to let your team shine and show off their accomplishments! You can call it your own version of "Sip it and Ship it" like we do at The Muse. Once a month, our engineering team hosts an open meeting for everyone to check out and test our latest completed products—while enjoying some sips of their favorite beverages.
You can make this your team tradition too, even on a smaller scale. Gather your squad of two or three, and dedicate a few minutes every week or once a month for a fabulous "Show and Tell" session. Each member gets a chance to highlight their work, and the rest can ask questions, share suggestions, and offer heaps of positive feedback.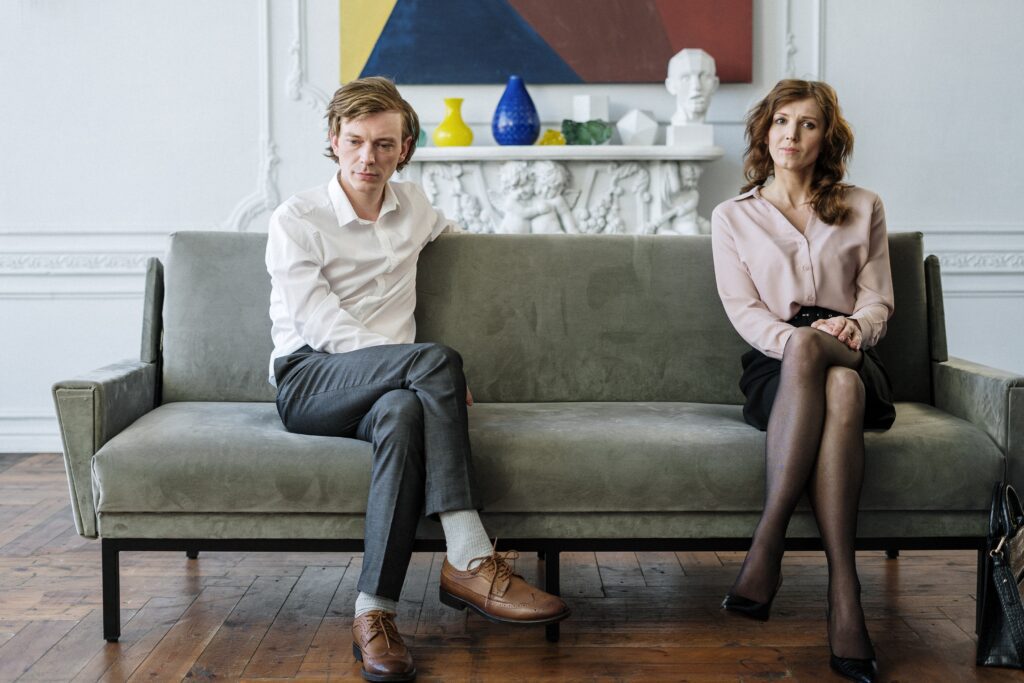 Team-Building Fun Right in the Middle of Your Workday!
Who says team building has to wait for after-hours? You can infuse your workday with excitement and camaraderie by trying these awesome activities that won't keep you away from your desk for too long!
6. Embrace Your Unique Personalities
Unleash the power of personalities! Have each team member take a personality test (we've got some cool ones to try), and then come together to discuss the results. The possibilities are endless—let employees understand each other's strengths, weaknesses, and quirks. Group similar personalities and explore how their traits shine at work. Or how about a fun assignment to design their "ideal" office based on their personality type and share it with the group? You could also have everyone create their own "user manual" to share their unique insights with the team.
You can also have everyone create their own "user manual" to share their unique insights with the team.
7. Get Your Game On!
Who said games are just for kids? Board games are fantastic for bringing people together and fostering teamwork. There are plenty of office-friendly options to choose from! Try Apples to Apples for laughs (it's a cleaner version of Cards Against Humanity), Code Names, Pandemic, or Jenga—all games that demand teamwork. And don't forget about non-tabletop games like Celebrity or Heads Up (available on iOS and Android) for some quick, hilarious fun with just a phone or pen and paper. Yes, it might feel a little quirky to whip out games in the office, but trust us, it'll break the ice and challenge your team to collaborate in new and creative ways.
Yes, it might feel a little odd to bring out games in the office, but trust us, it will break the ice and challenge your team to collaborate in new and creative ways.
8. Go on a Thrilling Scavenger Hunt
It's adventure time! Scavenger hunts aren't just for new hires; they can ignite excitement even among seasoned teams. You can plan a hunt for your employees to discover a certain number of facts or artifacts around the office by the end of the day. Or split the group into teams and see who becomes the champion of the hunt. Whatever you decide, this thrilling experience will bring your team together as they embark on a unique adventure, far from their usual tasks and colleagues.
With these fun activities, your workday will be more than just work – it will be a chance to strengthen bonds, spark creativity, and ignite collaboration. Be prepared for a day full of fantastic team-building!
9. Tackle the "Human Knot" Challenge
En klassisk aktivitet från lägerlivet som också fungerar som en rolig problemlösningsövning för ditt team. Samla alla i en cirkel och låt dem hålla händerna med personer som inte sitter direkt bredvid dem. Målet är att lösa upp knuten utan att bryta kedjan när alla händer är sammanlänkade. För att göra det mer utmanande kan du lägga till en twist, som att inte tillåta tal eller sätta en tidsgräns. Kom ihåg att detta spel kräver lite utrymme för att manövrera runt varandra, och var medveten om kontorets kultur för att se till att alla känner sig bekväma att delta. Om du är på humör för det kan denna pussel leda till mycket skratt och kamratskap.
10. Navigate the Blindfolded Challenge
Pair up team members and blindfold one of them—the other person's task is to give directions and guide their blindfolded partner in completing tasks like moving an object or drawing a picture, or even reaching the other side of the office. This exercise is particularly beneficial when individuals who don't usually work closely together are paired up, as it helps them practice communication and build trust.
11. Wordless Line-Up Fun
Set the timer and let the excitement begin as your team lines up in various orders—by height, birthday, or company tenure—without uttering a word. This intriguing challenge not only reveals interesting facts about each other but also promotes teamwork and cooperation.
12. Indulge in a "Lunch and Learn"
Unlock the hidden talents within your team to bring everyone closer. Perhaps someone is a knitting whiz, speaks another language fluently, or excels in using Excel. Encourage them to host a "lunch and learn" session where they teach the rest of the crew a new skill during the midday break. Not only will the presenter hone their mentoring and presentation skills, but the team will also get to learn something exciting and new about their peers.
13. Embrace the Hack Day
Hack days are well-known in the tech and engineering world, but their benefits extend to any team.
The idea is simple: Have everyone set aside their regular work and spend the day working on a special project that benefits the team or company. Encourage participation from multiple departments (if not the entire company) and require employees to collaborate with colleagues from different teams. The goal is to think outside the box and create something that demands fresh skills or innovative thinking. Maybe you'll revamp your onboarding document for new hires, brainstorm a compelling sales pitch, or integrate a new feature into a product. Whatever it is, the concept should be budget-friendly and achievable within a workday.
Maybe you'll rework your onboarding documentation for new employees, brainstorm a compelling sales pitch, or integrate a new feature into a product. Whatever it is, the concept should be budget-friendly and doable within a business day.
14. Fire Up the Contest
Let the friendly competition begin! Host a department desk decorating face-off (a hit at The Muse office on Halloween), or organize a delightful cookie or guacamole-making contest where employees bring in their best recipes, and the team gets to be the ultimate judges (who doesn't love some food during the workday?). It's a delightful way to foster team spirit, encourage bonding, and celebrate shared passions.
Team-Building Adventures Beyond the Office Walls
Getting the team together outside of work might seem like a challenge, but if you can arrange a gathering (or even carve out an afternoon for some fun), these activities can work wonders for team building.
15. Conquer an Escape-the-Room Challenge
Escape-the-room challenges are all the rage these days, and it's easy to see why. The thrill of escaping from a "locked" room within a specific time frame is a true team effort. If your city offers these experiences (check here and here), you can explore various themes, like a submarine, jail cell, or even an office (ironic, isn't it?). It might cost around $30 per person, a similar price to a bowling session or a round of drinks during happy hour.
Embark on a Culinary Adventure
Cooking classes are fantastic for fostering team bonds, as they require multiple pairs of hands to create a culinary masterpiece. Look into platforms like CourseHorse and Groupon for affordable cooking class options.
17. Dive into Improv Fun
Improv classes offer an interactive and valuable learning experience for the workplace. They teach essential skills such as effective communication and overcoming challenges as a team. Plus, they push you out of your comfort zone and encourage laughter among colleagues. Check out sites like CourseHorse or perform a quick Google search to discover the best comedy venues near your office.
18. Join a Trivia Contest
Who can resist the allure of trivia? Not only does it let employees flex their history and pop culture knowledge, but it's also a wonderful team activity. Attend a local trivia night or bring a host to your office and divide the department into teams for an epic battle of wits.
19. Give Back Through Volunteering
If your team is passionate about a specific cause, consider dedicating a day to community service. It's a chance to bond while making a positive impact on your community. Discover ways to bring volunteering opportunities to your office and explore various activities based on your commitment level.
20. Launch a Book Club
Select a book relevant to your field and have everyone read it over a few weeks. Then, gather for a discussion (and snacks!). This approach sparks intriguing conversations, encourages idea-sharing, and enhances everyone's understanding of their roles within the team. Need inspiration? Check out our recommended reads.
21. Conquer a Ropes Course
A bit more adventurous, a ropes course is an excellent day trip or retreat activity that combines outdoor excitement with teamwork. Ropes courses challenge teams in various ways, from supporting a teammate through a tricky section to navigating a maze together. Ensure your team is comfortable with this idea, addressing concerns like height or mobility issues. If everyone's onboard, this can be a memorable experience.


22. Create an Intramural League
If your team is full of sports enthusiasts, this is a fantastic way to bond outside the office.The sport needn't be overly strenuous; cities often offer options like skeeball, bocce, or cornhole. If you want your efforts to benefit a cause, consider participating in a charity 5K run or walk together.
With these exciting activities, you'll find your team forging deeper connections and building lasting camaraderie beyond the confines of the office. Get ready for a dose of unforgettable team-building fun!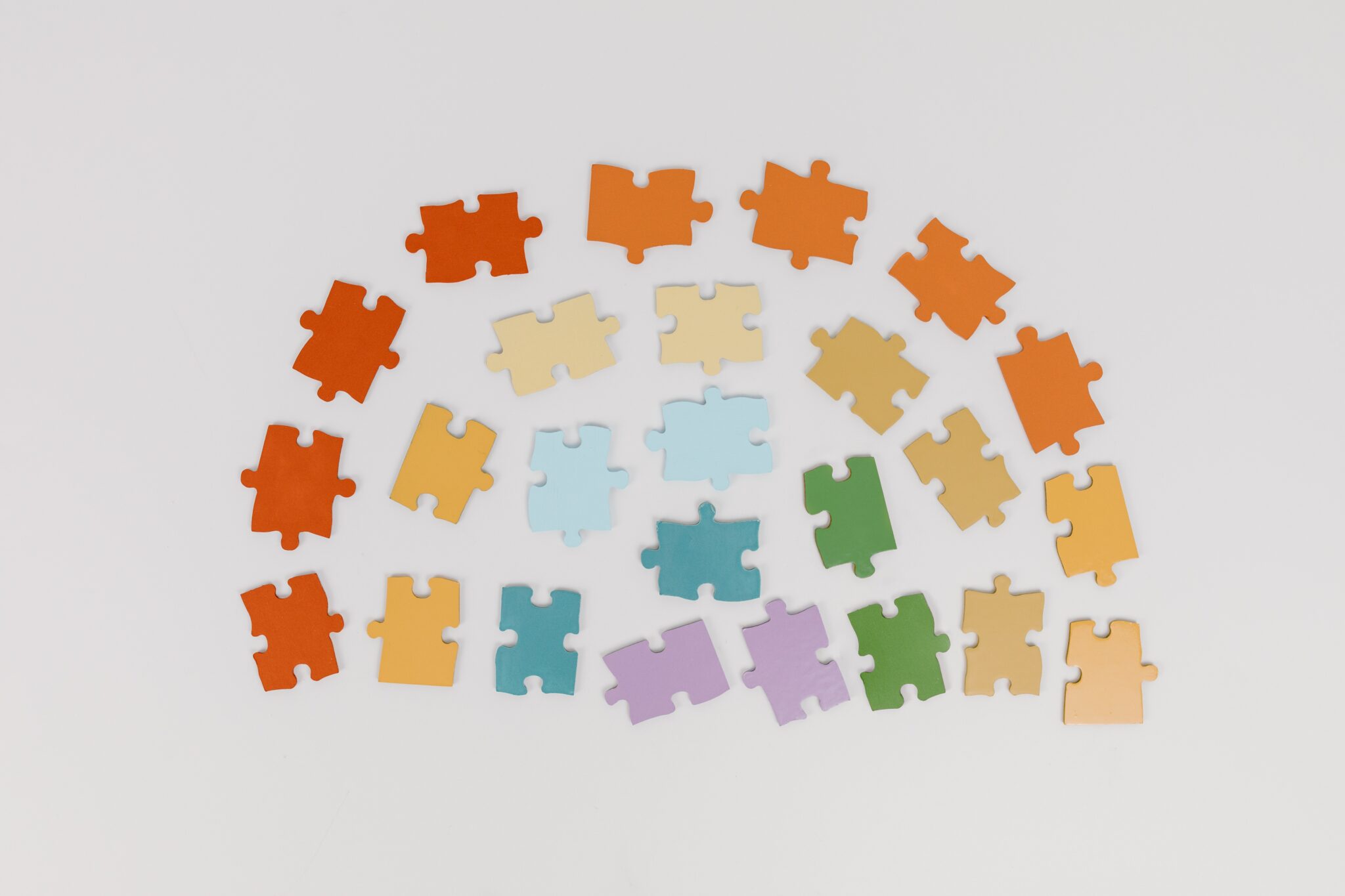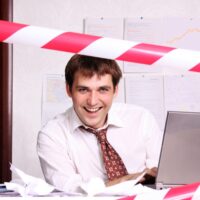 Professional DJ in Stockholm
Meet DJ Carl, also known as London DJ, a Master of Beats and a Maestro of Events! With a passion for music that knows no bounds, DJ Carl has built a reputation as a dynamic and skilled professional DJ. With years of experience orchestrating both corporate and private events firsthand, DJ Carl brings a unique blend of creativity, rhythm, and precision to every occasion.
Having spun tracks in many places both domestically and abroad, and impressing audiences with an uncanny ability to gauge the atmosphere, DJ Carl is not just a DJ; he is also a curator of unforgettable experiences. From intimate private gatherings and weddings to high-energy corporate events, DJ Carl possesses the necessary talent to transform every occasion into a symphony of celebration.
But DJ Carl's expertise doesn't end at the turntables. With a wealth of knowledge in event organization and planning, he understands the intricate details that make each event shine.