Planning Your Wedding with ChatGPT: Tips, Tricks, and Wedding Questions
Planning a wedding can take a lot of time. Where should you start and what decisions should you make? Recently, there has been a new development in the form of Artificial Intelligence (AI) and ChatGPT from OpenAI.If you feel like taking a different approach to this project: plan your wedding with ChatGPT.
Jag ska erbjuder dig en hjälpande hand genom att visa dig hur du använder ChatGPT (version 3.5 är gratis) för att planera ditt bröllop. Du kan också använda den för att få inspiration, göra organisatoriska uppgifter enkla och få texter skrivna. Vi diskuterar också nackdelarna med ChatGPT för ditt bröllop.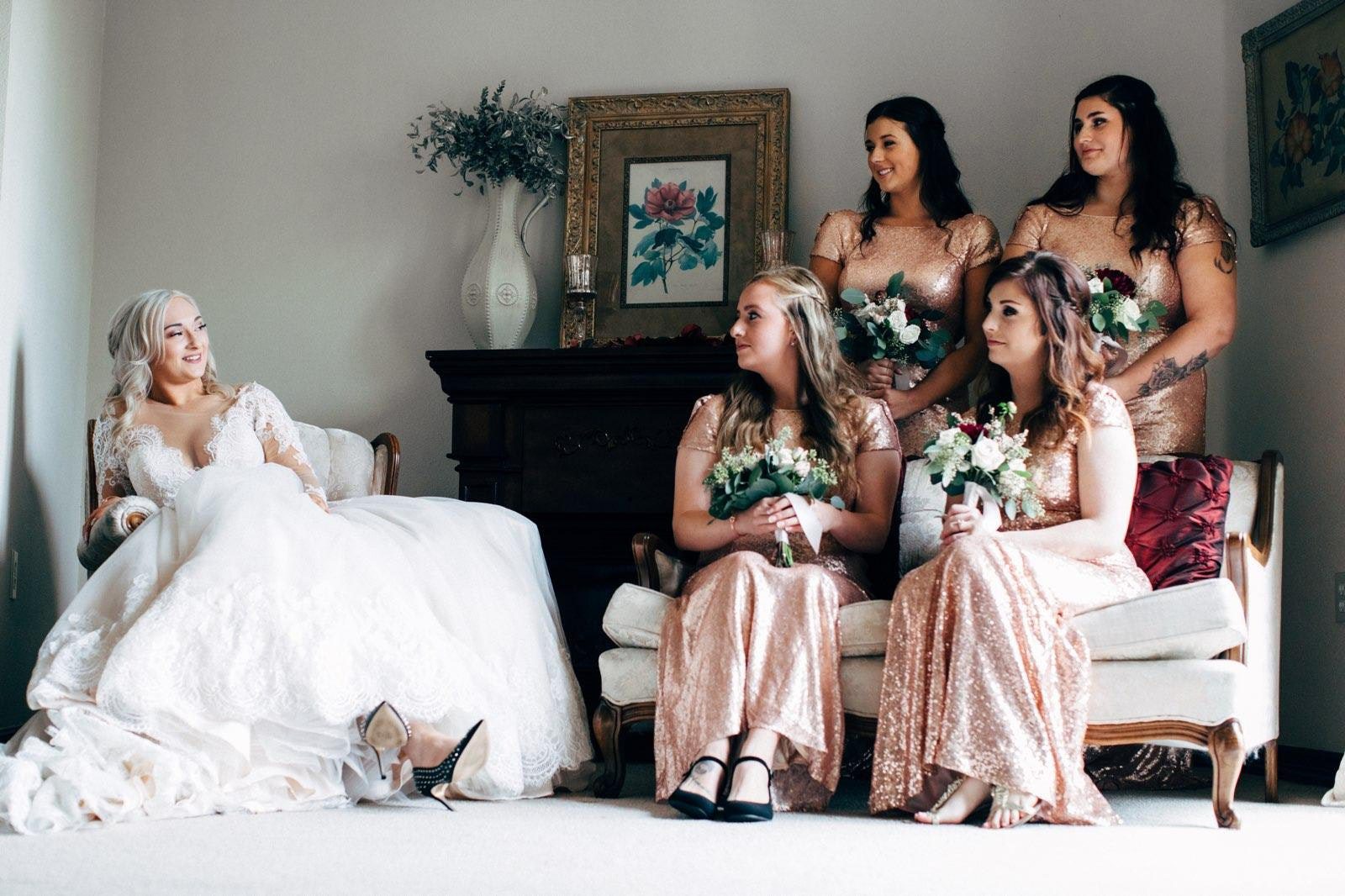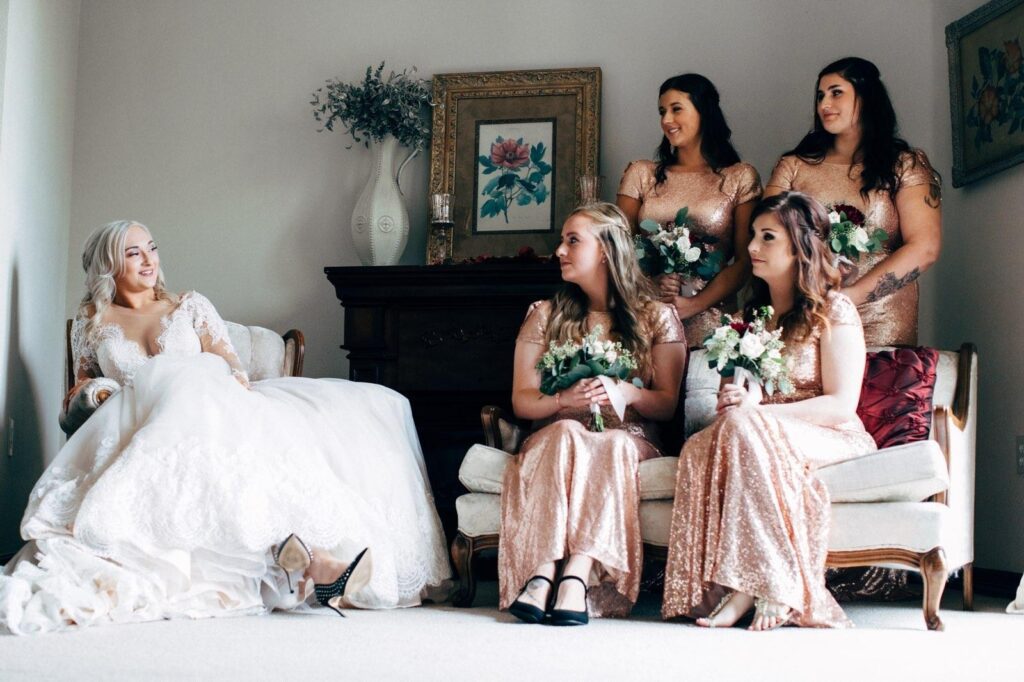 Maybe good to know in advance: I'm an advocate for wedding planners and professional masters of ceremonies. This blog post is just to make some tricky parts a little easier. I'll give you some suggestions for a wedding: who knows, maybe you can do something with them!
ChatGPT's capabilities when it comes to planning a wedding
Use ChatGPT for inspiration. For example, for an overview of what wedding themes there are or what type of wedding venue you can choose from. Keep in mind here that you cannot yet receive images via this AI. For inspiration, you can look at . Pinterest..
Exchange of ideas and inspiration
ChatGPT can provide you with keywords that will help you in your further search. For example, wedding photographs of moments are often called journalistic wedding photography or there are subtle differences between a rustic or vintage theme for your wedding.
Using ChatGPT to organize your wedding
For instance, type in "Give me a detailed checklist for organizing a wedding, considering when I need to arrange certain things."
You can also choose to let it help you create a detailed schedule for the day. Specify which parts will take place on your wedding day, so you get an answer that suits your questions.
Another option is that ChatGPT can give you information on how to set up a budget breakdown for your wedding. Here you can get advice on what normal amounts are, but remember that ChatGPT is based on information up until September 2021. So prices will be higher at this time.
Wedding questions:
How should we allocate our wedding budget of 20,000 euros among the key expenses?

What are some ways to save on our wedding costs?

How can we create a wedding budget statement to keep track of our expenses?
How do I find my dream venue with ChatGPT?
Use the AI program to brainstorm what type of wedding venue suits your needs. Ask for example about the perfect wedding venue in the Utrecht area. Or "give 10 different types of wedding venues and pros and cons of getting married in this type of venue."
Then sit down and create a checklist for yourself. What should your dream venue look like? What is important to you? You can always ask if the AI assistant can help you make a list of aspects to consider when choosing a wedding venue.
Personal words from AI
While I wouldn't recommend writing your personal vows with the help of AI, you can get advice on how long personal vows can be, what you should definitely remember when writing personal vows, and when to say these personal vows.
Wedding guests can also get help writing a speech for a wedding with ChatGPT. You can get tips on structure and the use of humor. Again, of course, you don't want completely superficial speeches but substance is about the personal anecdotes here. As long as these are genuine, the speech will also have depth.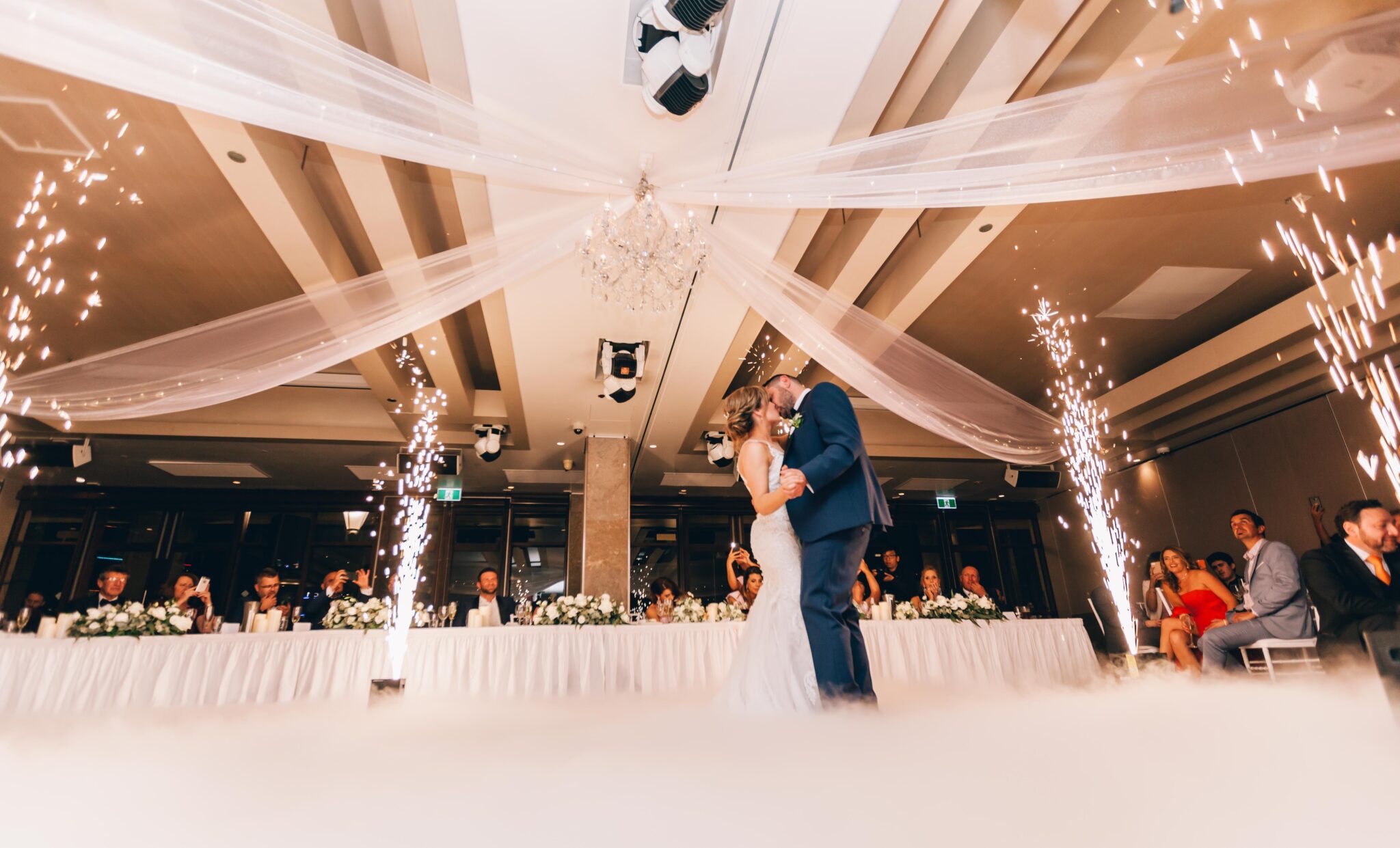 Wedding Question
Can you help me write a speech for my best friend's wedding? What information do you need from me to assist with this?
Unique and creative ideas for thank you notes and other wedding details.
Considering giving a wedding favor at the end of the evening? Again, you can brainstorm this with AI. Just as you can also look for personal touches that can make your wedding day extra special. Or how about ideas to involve your guests in the wedding ceremony?
Wedding questions:
What are some creative thank-you notes for an eco-friendly wedding?

How can we involve our guests in our wedding ceremony in a fun/entertaining way? Provide 5 tips for adults and 3 ideas for children.

What's a fun way to kick off the wedding party? We're not into dancing.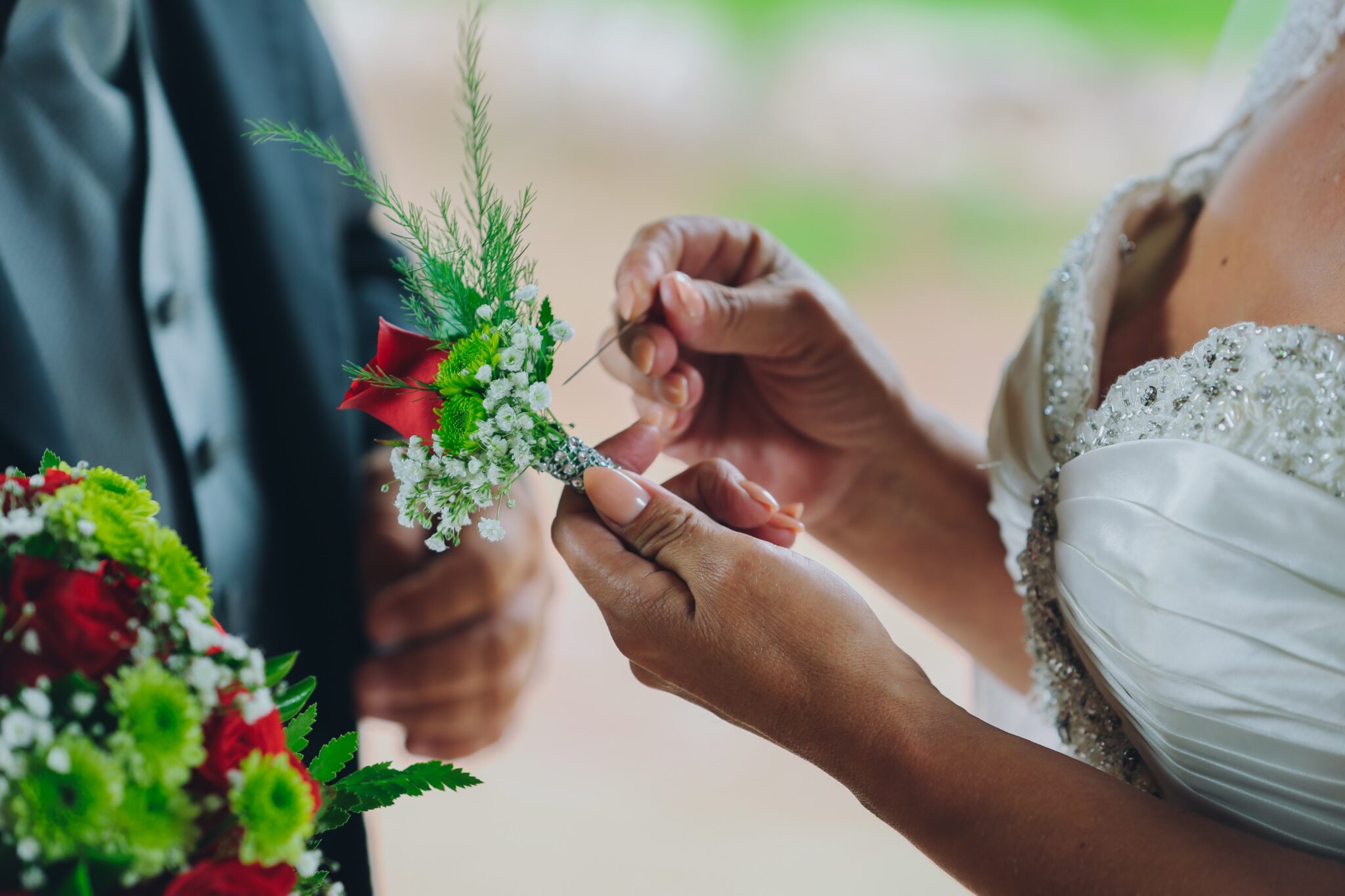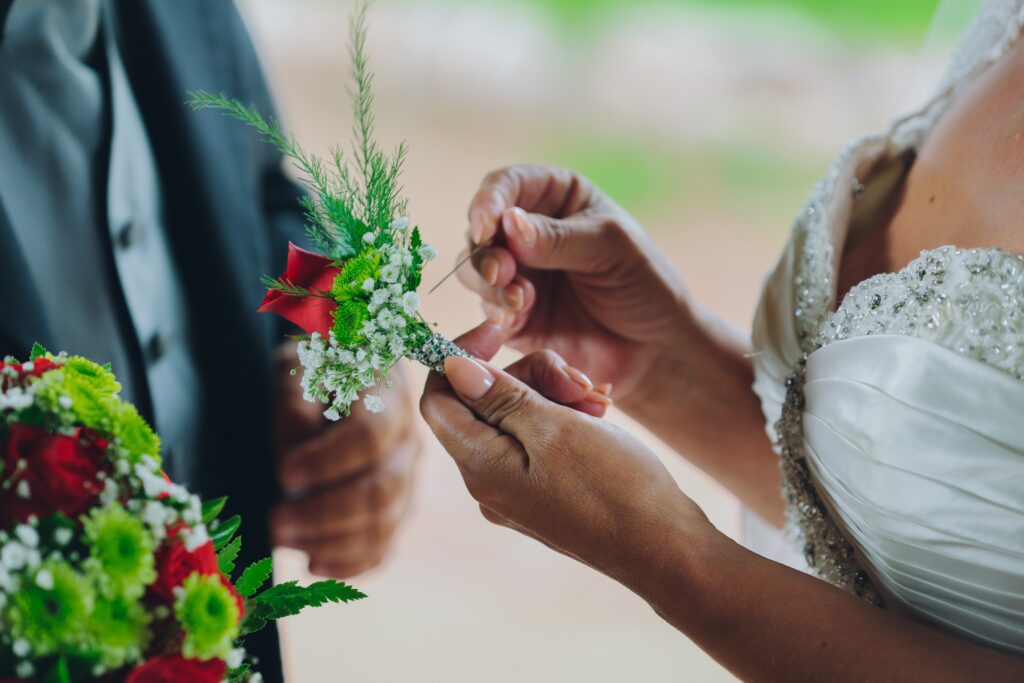 Why you can't plan your entire wedding with ChatGPT AI
Even though ChatGPT can help you a lot in planning your wedding, there are several reasons why AI won't replace a complete wedding planner. The main reasons are as follows.
1. ChatGPT can't have real-time conversations with others
A live conversation is still not possible. You can, of course, chat by yourself, but it's not possible for AI to call up a wedding venue and immediately ask for a quote that fits your needs. And even though this will be possible in the near future, it's still more convenient to have the conversation and express your wishes directly yourself.
2. ChatGPT is a bit behind
The information this AI is trained on is outdated. The database is filled with information up until September 2021. So if you want to know something about the latest bridal gown trends, and popular color combinations, or if a wedding venue is still open (or has closed since then), unfortunately, you can't arrange this via ChatGPT. Additionally, you sometimes notice that the information is not entirely accurate or is incomplete. So always double-check everything yourself.
3. ChatGPT is a language model, not a human being
As magical as ChatGPT is, there's no human interaction. AI can help you generate ideas and organize information, but it doesn't know your history. What are your motivations, what makes you as a couple so unique?
So continue to use recommendations from friends or acquaintances. They can also help you make (emotional) decisions. That empathy is often very important when planning a wedding.

Find a DJ with ChatGPT
I'm a wedding DJ, so it's only natural that we give you some tips and tricks for this as well. You can use AI to, for example, figure out what to consider when booking a wedding DJ. Or consider learning more about the wedding DJ styles out there, what questions to ask during the introductory meeting with your wedding DJ, and how to review a portfolio and service.
What styles of wedding DJs are there? List the differences in point form.

How can we assess a wedding DJ's portfolio and compare several DJs?

What questions should we ask during the first meeting?
Finally, some useful wedding questions you can enter to make planning your wedding even more fun.

Planning your wedding with ChatGPT: practical wedding suggestions

Finally, some useful wedding suggestions that you can enter to make planning your wedding even more fun.
Give us ideas for a beach wedding. Provide suggestions for wedding venues, the best time to get married, and what to consider to ensure our guests have a great time.

Can you offer suggestions for an eco-friendly wedding?

What are some creative ideas for a winter wedding?

Can you help us put together a music list for the reception? We absolutely do not like "dansband" Swedish music.

What are some personal details we can incorporate into our table decorations?

What activities can we plan for our guests during the gathering?

What are some ways to entertain the children during the wedding ceremony?

How can we create a menu that accommodates special dietary needs?

What are some creative ways to incorporate our love story into our wedding?

Can you suggest a memorable and unique guestbook?

How do we ensure we can enjoy ourselves during the breaks?

What should be included in a bride's safety kit?

This is our script (attach your script). Do you have any layout tips?

We're getting married in 6 months: how do I plan my wedding as quickly as possible?

How can we create and organize a guest list?

What tasks should we assign to our witnesses/masters of ceremony/wedding planner?

What should we look for when choosing a luxurious wedding venue in Italy?

How do we find the best wedding photographer for our wedding and what should we look for?

What are some questions we can ask potential catering vendors?

How do we select a band or DJ for our wedding reception?
Summary: Have you started planning yet?
So planning your wedding doesn't have to be overwhelming at all when you use tools like these. ChatGPT can be a valuable assistant when it comes to finding inspiration, organizing "behind the scenes" and giving you a structure for a text.
If after reading all this useful information you still want to read more tips, you can do so by reading our Wedding Tips. And if you have questions, don't hesitate to ask. We are curious about how you will plan your wedding!
Professional DJ in Stockholm
Meet DJ Carl, also known as London DJ, a Master of Beats and a Maestro of Events! With a passion for music that knows no bounds, DJ Carl has built a reputation as a dynamic and skilled professional DJ. With years of experience orchestrating both corporate and private events firsthand, DJ Carl brings a unique blend of creativity, rhythm, and precision to every occasion.
Having spun tracks in many places both domestically and abroad, and impressing audiences with an uncanny ability to gauge the atmosphere, DJ Carl is not just a DJ; he is also a curator of unforgettable experiences. From intimate private gatherings and weddings to high-energy corporate events, DJ Carl possesses the necessary talent to transform every occasion into a symphony of celebration.
But DJ Carl's expertise doesn't end at the turntables. With a wealth of knowledge in event organization and planning, he understands the intricate details that make each event shine.