Are you eager to party like it's 1999?
We can't blame you – we all have a bunch of incredible memories that go back to before the Y2K scandal! While you're at it, why not celebrate the entire glorious decade of the 90s with a theme party that takes you back?
Almost every older millennial celebrating a milestone this year was a child of the quirky and colorful 90s. They grew up disco-dancing to Whigfield, quoting Dumb and Dumber, and dressing from head to toe in wide jeans and colorful t-shirts.
If you can't travel back in time, a 90s theme party is the next best thing. Whether you're organizing a gathering, hosting a corporate event, or celebrating a significant birthday, a 90s theme party is guaranteed to get your guests in the mood for an evening filled with nostalgia. You can probably still find some eye-catching artifacts from the depths of your closet.
We've put together this list of 17 spectacular ideas for a 90s theme party to make your event as memorable and authentic as possible. We'll help you with everything from snacks to live entertainment. Grab your scrunchie, stretch out on your best inflatable plastic furniture, and keep reading!
1. Go All Out with Fashion
One of the best ways to elevate your theme and get everyone in the right mood is to set a dress code. When sending out your invitations, suggest that guests come in their best 90s party attire. This could mean exploring old fashion trends or even dressing up as a beloved character from a movie or TV series.
Guests might choose to accessorize with some of the most kitschy, campy accessories to define the decade. It was all about neon-colored fanny packs, fuzzy bucket hats, oversized scrunchies, and extravagant jewelry. Bold colors and geometric patterns dominated a large part of fashion in the early part of the decade.
Subcultures also began to emerge in the 90s. Grunge fans could wear their coziest flannel shirts. You might hear them coming before you see them, as it wasn't uncommon for these indie rock lovers to cover themselves in all sorts of chains and chunky boots.
Cultural icons to emulate could include The Spice Girls, the Friends gang, Salt-N-Pepa, and characters from Wayne's World or The Matrix.
2. 90s-Themed Photo Booth
A guaranteed party hit is the classic photo booth, where guests can dress up, goof around, and create memories! When it comes to planning 90s parties, props are everything. Even if guests come in party attire, you can offer some distinct 90s accessories to give their pictures an extra nostalgic touch.
Some options for props could include:
3D glasses

Oversized "bling" necklaces

Big, over-the-ear headphones

Wigs with 90s hairstyles (think "The Rachel")

Bucket hats

Fanny packs

Choker necklaces

Retro nylon caps

Narrow sunglasses

A boombox

Oversized mobile phones
A simple backdrop is enough to evoke the 90s aesthetic. Think bright colors, repeating geometric patterns, or funky graffiti art. You can even hire a photographer or let guests take pictures with their phones.
Don't forget to create a hashtag so your guests can share their best photos on social media. It might be a 90s party, but they want to bring the memories into the present!
3. Pay Tribute to 90s Legends
If you're looking for entertainment that truly steals the show and is guaranteed to make an impression, then a 90s tribute band is a surefire-winning concept. They play everything from early 90s dance music to the 60s-inspired sound of Britpop. A 90s cover band will have you dancing to "Insomnia" in no time.
Live musicians can help keep the energy up by customizing their setlists to match your party mood. They will interact with the guests and fill their set with clever and engaging transitions to evoke the era's spirit.
4. Create the Perfect Playlist
If you're not hiring a live band, consider putting together an epic 90s-themed playlist full of genres that defined the decade. You'll have full control over the mood and vibe of your epic party.
Some of the most popular genres of the 90s include:
Techno/Electronica

Dance

Britpop

Grunge

Indie rock

Pop Disco

Pop Dance

Boy band hits

Girl band hits
If you don't feel like an expert, it might be an excellent idea to hire a professional DJ to keep the music pumping all night long! Professional DJs have experience when it comes to playing the right songs at the right time. They can match the energy in the room and get guests dancing when things calm down.
Best of all, a party DJ can take song requests. If your guests are ready to sing along to "MMMBop" or yearning for "Wonderwall," your DJ will have you covered!
5. Nostalgic Candy
Candy was big in the 90s, with almost every pop star posing with a colorful lollipop. The Spice Girls even had their own line of specially printed Chupa Chups lollipops, complete with a free sticker. As Celine Dion sang in 1996, "It's all coming back to me nowwwww!"
One of the biggest current trends in party planning is offering a "Viennese spread" as part of your dessert selection. This is essentially a curated table full of colorful sweets presented as a buffet. Guests can help themselves to an Instagram-worthy array of treats.
Party food and drinks can also have a 90s theme! Consider putting together a spread of sweet dessert candies that were huge hits in 90s lunchboxes.
Some of the nostalgic candies worth including could be:
Jawbreakers

Nerds

Chewits

Opal Fruits

Fruit Roll-ups

Black Jacks

Push pops

Dunkaroos

Ring Pops

Colorful lollipops

Pop Rocks
If it's sweet and colorful, it's probably the perfect fit for your 90s-themed Viennese table. Guests will love reminiscing about their childhood favorites.
6. 90s TV Trivia Challenge
Many TV shows achieved a kind of cult status in the 90s. Enough time has passed for many of these programs to be making a comeback to charm and delight a new generation! Why not challenge your guests with some TV trivia from Clarissa Explains It All, Absolutely Fabulous, and The Big Breakfast era?
You can make the quiz an individual activity by handing out questionnaires and letting guests fill them out at their tables between dinner and dancing. Consider including them in a raffle for '90s prizes like Tamagotchis or Troll dolls.
If you want to make it a more interactive affair, an honored guest (or even the DJ) can host the quiz show! Your guests can form teams and work together to remember facts about Buffy the Vampire Slayer, Neighbours, and Dawson's Creek.
If you don't have prizes for the winners, maybe you can make an example for the losers. Nickelodeon came to the UK in 1993, and what happened to the losers on Nick TV? They got slimed!
7. Bring in the Slime!
Nickelodeon took the world by storm in the early 90s with its playful TV for both kids and kids at heart. One of the most iconic elements was the bright green slime that was often poured over participants in game shows and unprepared celebrity guests.
When slime became popular, so did Gak. Although these sticky substances went out of style for a while, their popularity is on the rise again.
If you have room in your budget for a 90s theme party, you might include a slime station that guests can visit during the evening. You can provide all the materials they need to make and take home a lump of gooey, stimulating slime!
8. Cheers to Nostalgia!
A party isn't a party without a bit of alcohol.Consider mixing up some drinks that take your guests back to the most popular beverages of the 90s. Chances are, they couldn't legally drink back then, so this is a great chance to "spike the punch!"
Today, energy drinks are popular, but in the 90s, it was all about Surge. This highly caffeinated beverage tasted like nothing else and came in a bright neon yellow color that looks fantastic in clear glass! Consider offering Surge as a mixer at your open bar.
Another recent trend that takes us back to a simpler time is serving cocktails in drink pouches. These flexible, transparent pouches are reminiscent of the popular Capri Sun drinks that 90s kids loved. Why not mix up your own signature drink, like Pacific Cooler or Surfer Cooler, and serve them in pouches?
If you want a drink your guests will remember, you could also include popular Pop Rocks candy in a signature cocktail. A rim of the fizzing candy will keep your guests awake and alert so they can dance all night.
9. Keep Your Favors Funky
Many of the biggest trends of the 90s have been out of fashion for a while. The 90s was long enough ago for the most popular accessories to still be considered "wacky," but not long enough for a revival to be in progress. Because the 90s style was so unique, almost every artifact from that era is a nostalgic treasure that evokes a very specific point in time.
If you want to send your guests home with some of these treasures, consider offering favors filled with 90s favorites! You can provide them in small bags, inside confetti cannons, or spread them out on the tables for guests to enjoy. You can include the following:
Pogs

Butterfly hair clips

Tubs of body glitter

Hair scrunchies

Lisa Frank office supplies

Gel pens

Mini Trolls dolls

Tattoo chokers or bracelets

Mood rings
Whatever you include, your guests are sure to go crazy for their favorites.
10. Bring Out Super Nintendo
While arcade games dominated the 80s, the 90s marked a new era for gamers. Suddenly, all our favorite arcade games were available to play at home! The most memorable home console during the decade was the Nintendo 64, or the Super Nintendo.
If you want to give your event an extra dose of 90s glamour, consider turning your party into a Mario Party. Set up some consoles around the venue and let your guests compete against each other for the highest score. It's a fun way to take a break from the dance floor and dominate in a different arena.

11. Revive the Best Toys
They don't make toys like they did in the 90s! 90s kids kept themselves busy with toys that encouraged physical activity, cleverness, and a bit of mystery. If you have some relics on hand, why not spread them out so guests can relive their favorites?
You can probably find many of these popular toys and games from your attic or second-hand store. You might remember playing with the following:
Bop It

Skip Its

Pogs and Slammers

Velcro ball and catch

Tamagotchi Pets

Magic 8 Balls

Etch A Sketch

Furbies

Socker Boppers
All of these toys and games can easily be integrated into table decorations. If your party has assigned seating, you can name your tables after each of these childhood relics. Guests can experience each of their old favorites while mingling at different tables around the venue.
12. A Late-Night Snack from the Past
A recent trend in party planning is offering your guests a late-night snack to keep the dance floor going all night long! Sometimes hosts offer cookies and milk as a cozy "midnight snack" when the party lasts through the night. At a 90s party, you have many more inventive options when it comes to the delicious junk food you can offer guests once it's past midnight.
One of the biggest taste trends of the 90s was pizza-flavored everything. The second most popular trend was pizza in many forms. An excellent option for a midnight snack at your event might be pizza rolls or mini pizza bagels.
Other foods that hit their peak in the 90s include toaster strudel, hot pockets (yes, including pizza-flavored hot pockets), and Lunchables. If you skipped the Viennese spread, this is also an excellent time to hand out "fruit-by-the-foot" or ring pops!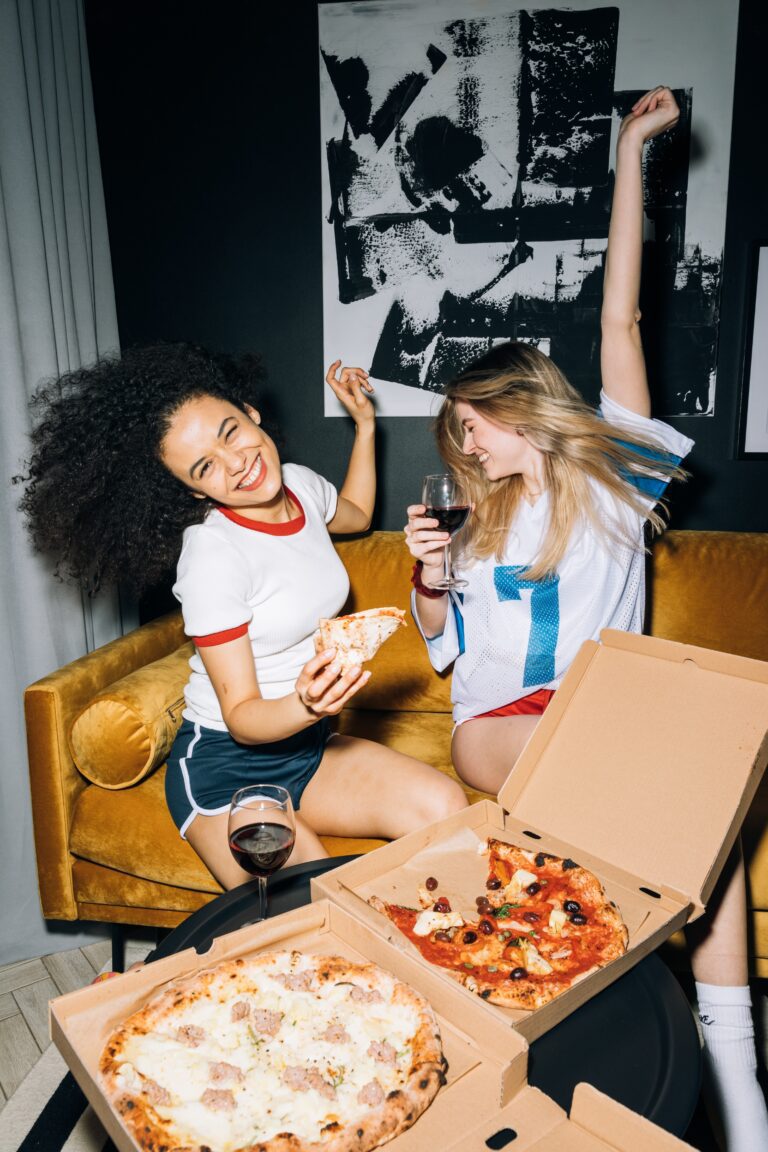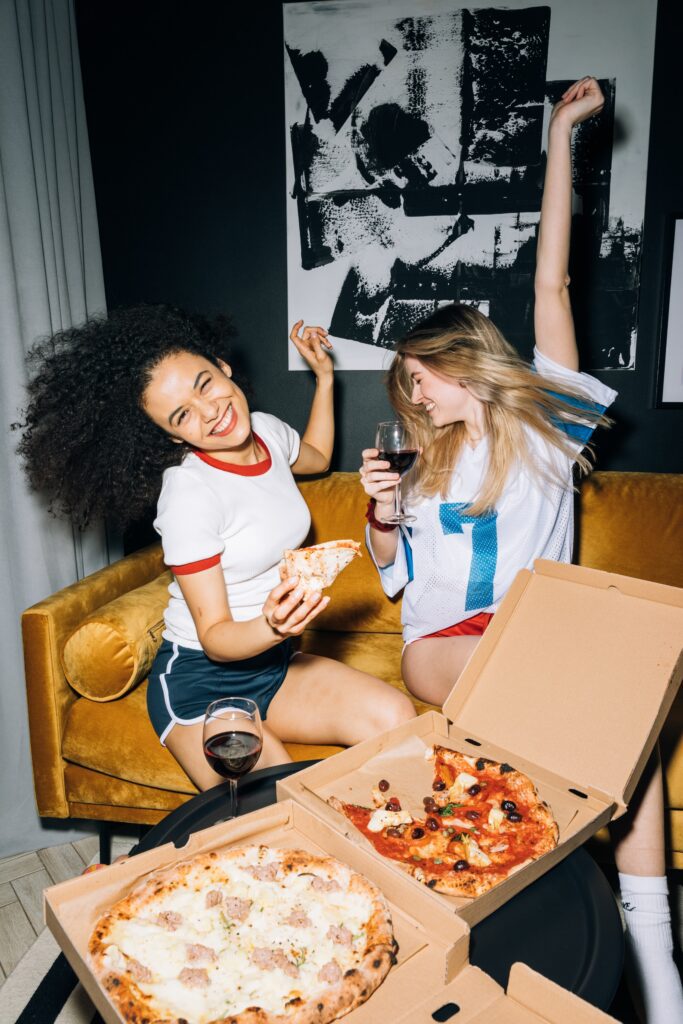 13. Invite a Graffiti Artist
In the 90s, everyone debated whether graffiti was really art. The airbrushed graffiti aesthetic became popular as a result. Logos were often designed with influences from street art.
If you're looking for a vendor who can create some amazing souvenirs, why not invite an airbrush or graffiti artist to design some custom favors? These artists can often customize a variety of products, from signs to hats to t-shirts. The artist can personalize them with guests' names to create a unique flavor that everyone can proudly take home.
It's a unique entertainment option that will make your 90s-themed party stand out!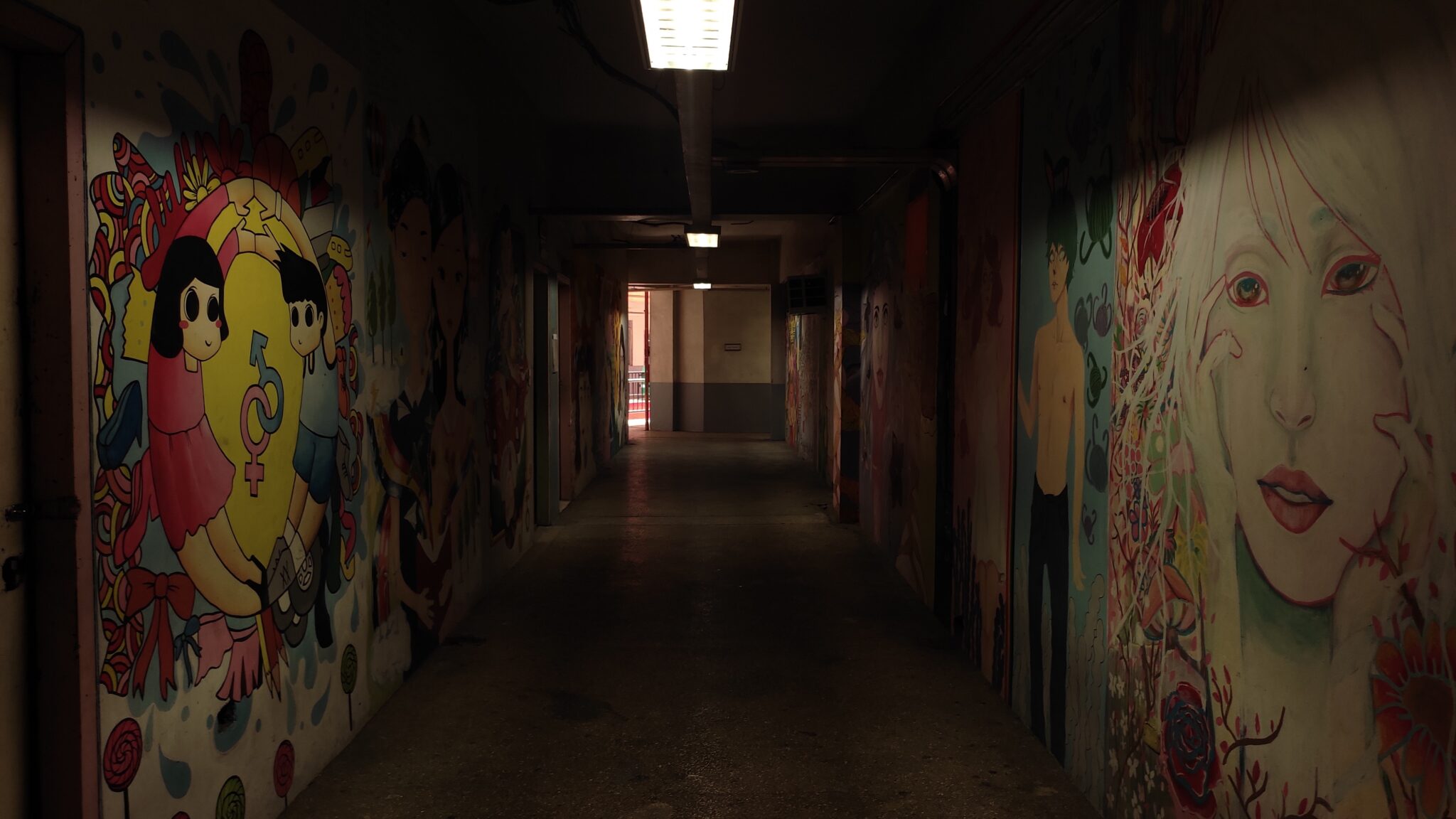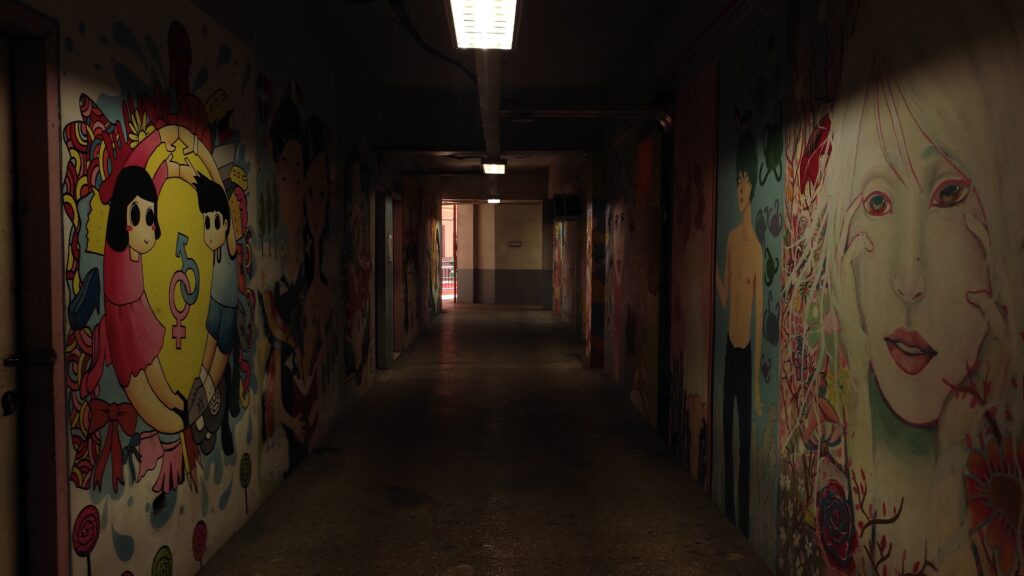 14. A Shiny CD Centerpiece
What was your first CD? It's a question almost every millennial can answer with a smile. While cassette tapes were still popular for a while, the advent of the Discman ensured that the CD became the most popular format.
CDs are also shiny and affordable and create wonderful rainbows when hit by some strategic lighting. You can get blank CDs in bulk and use them to create decorations or centerpieces that keep you in the theme. For a more eco-friendly touch, consider upcycling old 90s CDs and giving them new life as the focal point of the party!
You can break CDs to create amazing mosaics, hang them to create a unique kind of disco ball or stack them in rows to create wall art.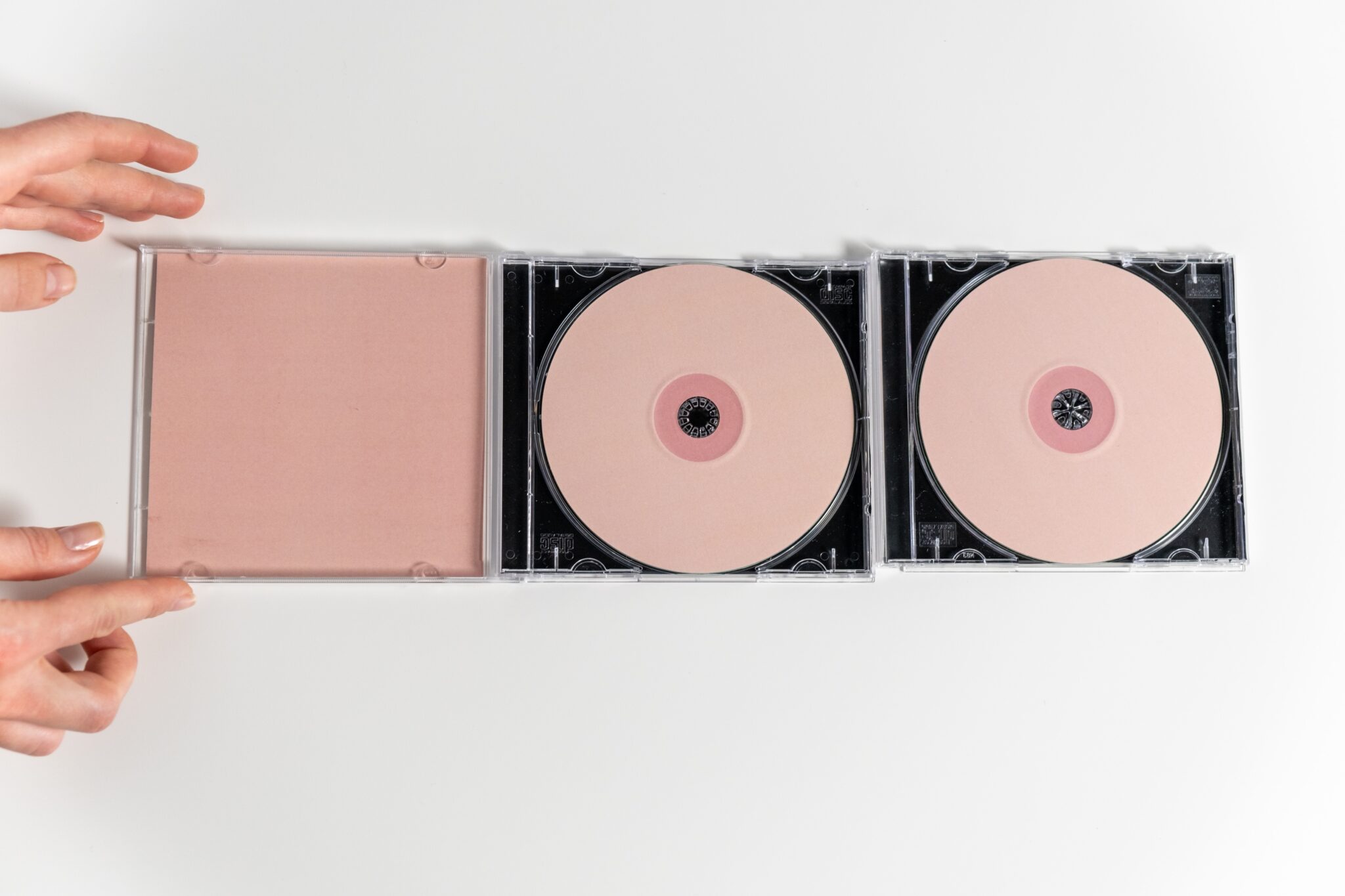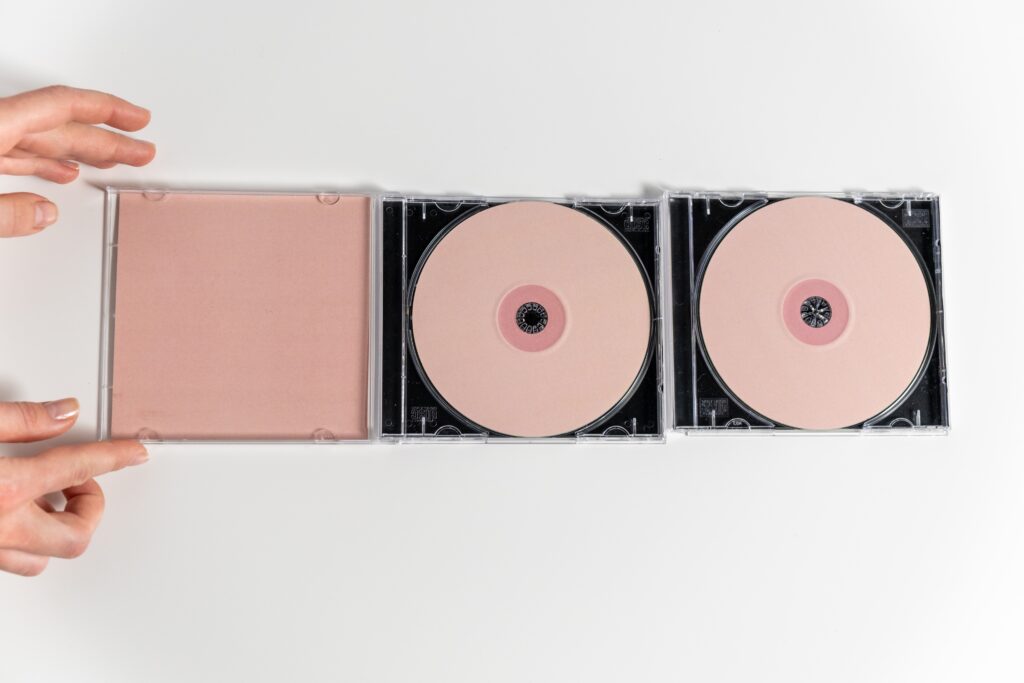 15. Showcase the Biggest 90s Movies
If you're a pop-culture enthusiast, themed parties centered around iconic 90s films are an excellent way to celebrate the era! Many iconic 90s styles originated on the big screen and would be recognizable even with the sound off. If you have access to TV screens at your venue, why not show clips from your favorite films of the decade to add extra atmosphere?
According to IMDB, the best British films of the decade include:
Trainspotting

Four Weddings and a Funeral

The Full Monty

Shakespeare in Love

Lock, Stock and Two Smoking Barrels
Many other popular 90s films have also left their mark. Showcase your favorites or use them as inspiration for your costume!

16. A Twist of Fun with Twister
Technically, the game Twister has been around since the mid-60s, but it really took off from there! Almost every kid from the 90s grew up with the game and probably has fond memories of playing it. For that reason, it falls into the retro category and wouldn't be out of place at your 90s party.
After your guests have sipped on some signature Surge drinks, they might be ready to mix things up a bit. In the right setting, a round of Tipsy Twister can go a long way in getting your guests laughing. Consider offering prizes to those who last the longest, or crown the winner as the "Nostalgia King"!
Taking a Twister break amidst the evening's festivities is a wonderful way to create a 90s slumber party vibe and get guests comfortable with each other.

17. Emulate Greatness
So many iconic celebrities emerged in the 90s. Every girl knew exactly which Spice Girl she wanted to be, and guys strived to emulate members of the most popular bands. It was an era of platform shoes and spiral tops, and many new idols were born.
An excellent way to revive the frenzy of 90s fan culture is to hire a celebrity impersonator dressed as your favorite figure from 90s pop culture. They create the best photo opportunities! If your impersonator portrays a musician, they often offer some live entertainment too.
Consider political figures, film personalities, music groups, and more. If they were iconic in the 90s, there's a good chance there's an impersonator ready and willing to show up and party. You won't regret having this unique element at your big 90s bash!
The Best 90s Party This Side of the Millennium!
The 90s were all about dreaming big. When you looked in the mirror, you either saw a grunge mega-star, an international pop sensation, or a sitcom celebrity. When you host your 90s party, you'll be able to embody those dreams again while dancing the night away with your friends and family!
If you're going to dance the night away, you need something fantastic to dance to. Bands For Hire can help match you with a Britpop cover band, 90s dance band, grunge group, or experienced DJ to keep the music at top volume all night long! Browse our selection of 90s cover bands and book your favorite today.
Plan a Memorable 90s Party with a DJ
The 90s were a time of musical and cultural expression. Planning a memorable 90s party with a DJ can be an excellent way to relive the joyful and energetic atmosphere of that era. Here are some 90s party ideas to make your event a real hit.
För att skapa den perfekta 90-talsstämningen kan du dekorera festlokalen med färgglada neonlampor, ballonger och poster med ikoniska artister från decenniet. För att verkligen få folk att känna sig som om de har transporterats tillbaka i tiden, överväg att skapa en speciell fotovägg där gästerna kan ta bilder iklädda 90-talskläder och accessoarer. Till musiken kan du anlita en DJ som specialiserar sig på 90-talets hits och be dem spela låtar från olika genrer som pop, grunge, hip-hop och eurodance. Med rätt låtar kommer gästerna definitivt att dansa kvällen lång och känna sig som om de är tillbaka i det berömda årtiondet.
Professional DJ in Stockholm
Meet DJ Carl, also known as London DJ, a Master of Beats and a Maestro of Events! With a passion for music that knows no bounds, DJ Carl has built a reputation as a dynamic and skilled professional DJ. With years of experience orchestrating both corporate and private events firsthand, DJ Carl brings a unique blend of creativity, rhythm, and precision to every occasion.
Having spun tracks in many places both domestically and abroad, and impressing audiences with an uncanny ability to gauge the atmosphere, DJ Carl is not just a DJ; he is also a curator of unforgettable experiences. From intimate private gatherings and weddings to high-energy corporate events, DJ Carl possesses the necessary talent to transform every occasion into a symphony of celebration.
But DJ Carl's expertise doesn't end at the turntables. With a wealth of knowledge in event organization and planning, he understands the intricate details that make each event shine.